Here Are The 10 Most Beautiful, Charming Small Towns in Rhode Island
With an incredible coastline and rich history, the Ocean State has a number of unique and beautiful small towns located across the state. While there is something exceptional about each one, there are a few that deserve a little extra attention. Here are 10 quaint small towns in Rhode Island for you to enjoy.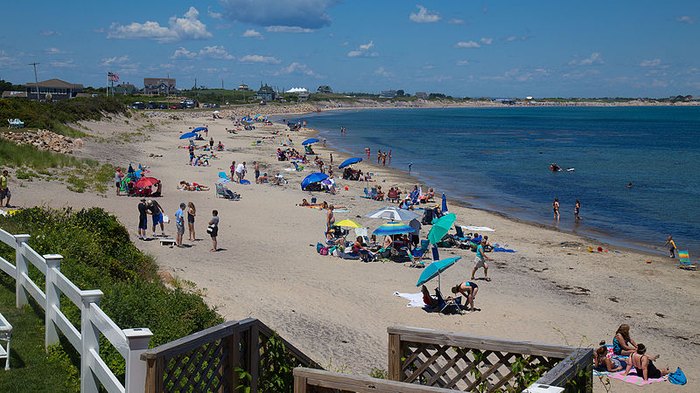 Nothing compares to the small coastal towns scattered across the country's smallest and arguably most charming state. With so many options for local seafood, stunning quiet beaches, and lovely residents, choosing just 10 towns was no simple task!
OnlyInYourState may earn compensation through affiliate links in this article. As an Amazon Associate, we earn from qualifying purchases.
More to Explore
Quaint Small Towns in Rhode Island
What are the most unique attractions in Rhode Island?
The most unique attractions in Rhode Island are bound to become your new favorites. If you're an outdoors enthusiast, make your way to Fort Wetherill for amazing views of the water and cliffs. You'll also have the adventure of getting to explore the fort itself. It's a little on the creepy side, so beware! It's definitely worth a few goosebumps to get to see Narragansett Bay. If you're looking for a charming town experience, check out Pawtuxet Village. There are lovely river views of the Pawtuxet River and Providence River. Go to the Umbrella Factory for a really unique experience. You'll get to see emus and be surrounded by gorgeous greenery all around you.
What is the oldest town in Rhode Island?
The oldest town in Rhode Island is Wickford Village. It was settled in the 1700s by Lodowick Updike. Even though it wasn't completed until after his death, he still played a critical role in founding the town. It had a strong presence during the Revolutionary War, and became a bustling town after the War ended. While it experienced its share of enonomic hardships over the years of the 20th century, today, it's a popular spot to live and a beautiful place to visit.
What are the most well-known parks in Rhode Island?
Once you've planned your small-town getaway, you might want to tack one of the most well-known parks in Rhode Island onto your itinerary too! If you're in Jamestown, Beavertail State Park will give you breathtaking scenery that you won't want to leave, along with beaches and hiking trails. It also features indoor attractions like a lighthouse, museum, and aquarium. This park is a great place to take your whole family for a day of exploration. If you're in the mood for a really outdoorsy feel, make your way to Burlingame State Park near Charlestown to camp out with your loved one in a peaceful forest.
Related Articles