You'll Want To Steer Clear Of The 6 Most Dangerous Animals Found In Pennsylvania
We've got quite a few adorable wild animals in Pennsylvania, from chipmunks and squirrels to groundhogs and Eastern cottontail rabbits. Most of us probably don't mind seeing them in our backyards, and we may even snap photos and feed them from time to time. However, there are some dangerous animals we really want to avoid at all costs. Here are six of the most dangerous animals in Pennsylvania.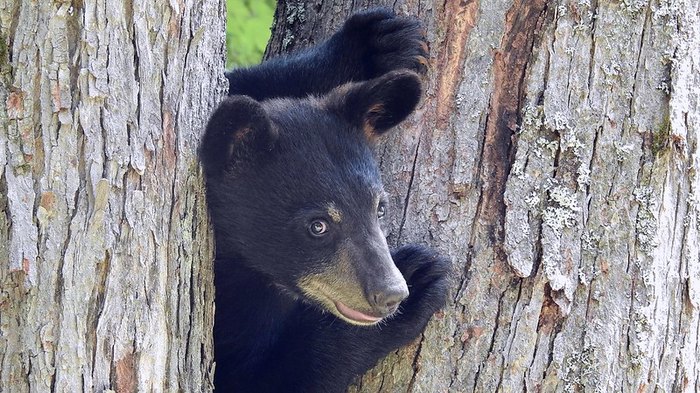 Have you encountered any of these dangerous animals in Pennsylvania? Any thoughts on what might be the all-time deadliest animal in Pennsylvania? Please share your thoughts and your experiences in the comments section below!
Now that you know what animals to keep an eye out for, have you ever thought about what you would do if zombies attacked? Here are the nine best places to hide in the event of a zombie attack in Pennsylvania.
OnlyInYourState may earn compensation through affiliate links in this article.
More to Explore
Enjoy the Great Outdoors in Pennsylvania
What are some of the other dangerous animals in Pennsylvania?
Because of its location in the country, there are loads of dangerous animals in Pennsylvania. But that doesn't mean that you can't go out, explore, and have a great time. You just need to be aware of them and whenever possible know what to do should you encounter one. Keep an eye out for some of these while exploring The Keystone State:
Turkey Vultures
Nightcrawlers
Star-Nosed Moles
We're looking for scenic trails to explore in Pennsylvania.
You're in luck because there is a wealth of scenic trails to explore in Pennsylvania. Dotted all over the state, they offer spectacular views of the surrounding landscape and really give you an appreciation for the millions of years of erosion that have created the trails (of course, many with help from "modern man") as they are today. Here are a few to check out on your next nature outings:
Where can we go camping in Pennsylvania?
Camping in Pennsylvania is so much fun! Whether you prefer big family campgrounds, small rustic locations, hidden gems, spots for RVs, tent camping, backpacking in and out, or anything in between, you're to find something that suits your needs and desires. Get your gear together and head on out to some of these amazing camping sites:
The Loose Caboose Campground in Kinzers
Cranberry Run Campground in East Stroudsburg
Secluded Acres Campground in Lake Ariel
RoundStone Camping Resort in Weatherly
Dingman's Campground in Dingmans Ferry
Related Articles
Featured Addresses