The Story Behind Rehmeyer Hollow In Pennsylvania Is Bone-Chilling
Sit back. Relax. Keep the lights on. Or, turn them off if you dare. But, be forewarned the following tale of Rehmeyer Hollow in Pennsylvania – one of murder, tragedy, and paranormal activity – may well leave you chilled to your very core. Our journey begins in Rehmeyer Hollow, an unassuming home in York, Pennsylvania.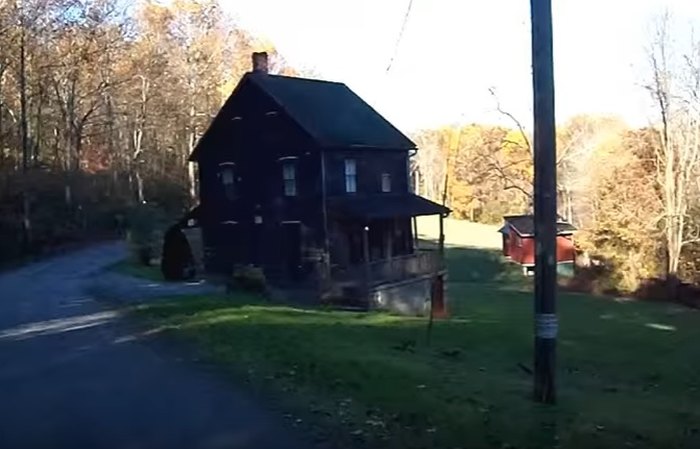 Click play above to get a close-up look at the exterior of Rehmeyer Hollow Pennsylvania then click here to read more about the horrific tale of Philadelphia State Hospital
OnlyInYourState may earn compensation through affiliate links in this article.
Address: Rehmeyer's Hollow, North Hopewell Township, PA 17363, USA
Rehmeyer Hollow in Pennsylvania
June 04, 2020
What are the creepiest cemeteries in Pennsylvania?
You'll find a ton of haunted places in Pennsylvania, including some cemeteries. If you visit Erie Cemetery during the day, you'll find the peaceful resting place of more than 50,000 souls. Now, if you're brave enough, you might want to visit the cemetery at night. Just be forewarned that you might feel as though someone is walking right behind you. You'll turn around, and find…you're alone. A black dog is also seen in the cemetery, and he'll creep closer and closer to you. When you get too close, however, poof. He'll vanish.
Coulterville Cemetery is also said to be haunted by the spirits of children who perished in a terrifying orphanage fire.
Are there any haunted restaurants or bars in Pennsylvania?
Dine with spirits at one of the many haunted restaurants in Pennsylvania, such as Jean Bonnet Tavern. The Bedford tavern boasts a long and storied history that dates back to 1762. It's also seen some impressive visitors, including George Washington. The tavern was also the site of a man who had been hanged centuries ago. That man, so the legend goes, still haunts the restaurant and bar to this day. Don't be surprised to hear dishes breaking when none have actually fallen, and keep an eye out for daring shadows across the tavern walls. Order a delicious meal to go with your paranormal experience, too.
Can I visit any abandoned places in Pennsylvania?
If you want to uncover some of the creepiest stories in Pennsylvania, visit its abandoned sites. For an unforgettable adventure, follow this road trip to the most abandoned places in Pennsylvania. You'll travel to nine places, all with their own unique stories. The road trip starts at Pithole City, with stops at Old York County Prison, the Abandoned Pennsylvania Turnpike, and Eastern State Penitentiary. The state pen, in fact, might be the creepiest of all stops on the road trip as it's said to be haunted by the tortured spirits of former prisoners, including Al Capone.