Step Back In Time At These 10 Nostalgic Diners In Pennsylvania
Sometimes we all just need to slow down and take a trip down Memory Lane. One of the best ways to enjoy a blast from the past is to eat at an old-fashioned diner. Journey to a simpler time at the 10 best nostalgic diners in Pennsylvania. These eateries serve some of the most scrumptious comfort food around.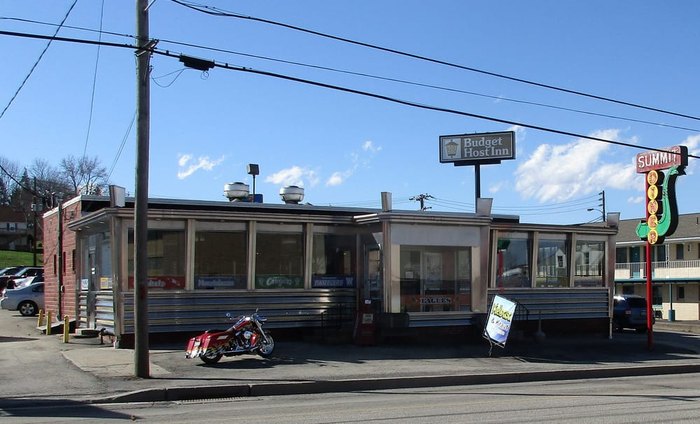 Have you been to any of these lovely eateries? What do you think are the best nostalgic diners in Pennsylvania? Share your thoughts with us in the comments below! And if you know another hidden gem restaurant we should feature, nominate it on our online form here!
If you're hungry for more nostalgic diners in Pennsylvania, check out this unique Pennsylvania diner that sits inside a historic railcar.
OnlyInYourState may earn compensation through affiliate links in this article.
Address: 1801 Lehigh Street, Allentown, PA 18103
Address: 1849 East 3rd Street, Williamsport, PA 17701
Address: 302 Main Avenue, Hawley, PA 18428
Address: 12 Brown Street, Middletown, PA 17057
Address: 268 Route 6 & 209, Milford, PA 18337
Address: 150 W DuBois Avenue, DuBois, PA 15801
Address: 2410 Old Philadelphia Pike, Lancaster, PA 17602
Address: 10 W State Street, Sharon, PA 16146
Address: 5051 Horseshoe Pike Honey Brook, PA 19344
Address: 791 N Center Avenue, Somerset, PA 15501
best nostalgic diners in Pennsylvania
May 11, 2020
What are the oldest restaurants in Pennsylvania?
McGillin's Olde Ale House, located in Philadelphia, is one of the oldest restaurants in Pennsylvania. This cozy tavern has been in business for over 150 years! Step inside a piece of Pennsylvania history at this unique little watering hole. If you loved this place, you should also pay a visit to Duffy's Tavern in Boalsburg. This beloved destination was established in 1819, and it continues to dazzle visitors to this day. Looking for more awesome places to dine? Check out the 10 oldest restaurants in Pennsylvania.
Are there any other nostalgic places to eat in Pennsylvania?
These aren't the only nostalgic restaurants in Pennsylvania. For more old timey eats, visit The Tamaqua Railroad Station. Dining at this train-themed restaurant is like taking a step back in time. In addition to the charming atmosphere, this eatery is known for its exceptional dishes. Enjoy delicious crab cakes, steaks, and seafood dishes. No matter what you order, you're certain to be impressed.
What are the best places to get comfort food in Pennsylvania?
The Hershey Pantry is one of the best places to get comfort food in Pennsylvania. You'll love their delicious bread bowls full of soup and covered in cheese. They also make impressive hamburgers, fish and chips, and steaks. There's something for everyone on this eclectic menu! For more comfort food dishes, visit Arielle's Country Inn. This Sellersville eatery sits inside a stone house that dates back to 1754. In addition to their scrumptious seafood dishes and steaks, Arielle's Country Inn makes exquisite desserts. You absolutely must save room for these incredible cakes and treats. For something hearty, smoky, and crunchy, visit Bacon, Bourbon, & Beer in Washingon, Pennsylvania. Like its name suggests, this eatery is bacon-themed and everything on the menu is absolutely mouthwatering