9 Of The Best BBQ Sandwiches In Pennsylvania And Where To Find Them
Mmm…mmm…sometimes nothing hits the spot quite like a scrumptious BBQ sandwich. The key, however, is finding a restaurant that makes the type of sandwich that makes your mouth water and fills your stomach. Here are 9 restaurants that serve some of the best barbecue sandwiches in Pennsylvania.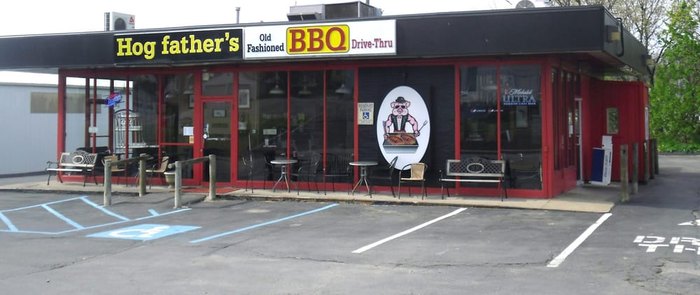 Your turn! What restaurants serve the best BBQ sandwiches in Pennsylvania? Share your thoughts in the comments below! Or, perhaps you prefer pizza to BBQ? If so, check out these 11 pizza places that should be on every Pennsylvanians bucket list.
Know some more exceptional local businesses in Pennsylvania we should feature? Nominate them in our online form here.
OnlyInYourState may earn compensation through affiliate links in this article.
Address: 6295 Lyters Lane, Harrisburg, PA 17111
Address: 304 East Main Street, Mt Joy, PA 17552
Address: 3 Hogs BBQ – 50 N Forney Avenue, Hanover, PA 17331
Address: 325 Northampton Street, Easton, PA 18042
Address: 1301 Jefferson Avenue, Washington, PA 15301
Address: 9 West Court Street, Doylestown, PA 18901
Address: 999 Blakeslee Blvd Drive East, Lehighton, PA 18235
Address: 98 North County Line Rd, Souderton, PA 18964
Address: 445 N Market Street, Williamsport, PA 17702
best BBQ sandwiches in Pennsylvania
April 20, 2020
Where can I find the best BBQ in Pennsylvania?
Most people may not realize it, but there are loads of delicious places to get BBQ in Pennsylvania. Deke's Bar-B-Que, located in Philadelphia, whips up scrumptious smoked meats that will make your mouth water. This amazing eatery is only available for carry-out or catering, but that's more than okay by us. Their excellent pulled pork dishes are awesome for picnic lunches. Jimmy's BBQ, located in Malvern, is another amazing place to devour some BBQ in Pennsylvania. Their massive menu features all of the classics: pulled pork, beef brisket, spicy pulled chicken, and spare ribs. No matter what your order, you won't go home hungry.
Who makes the best sandwiches in Pennsylvania?
Jim's Steaks, located in Philadelphia, makes some of the best sandwiches in Pennsylvania. If you're craving the state's most iconic dish, the Philly cheesesteak, this is the place to go. Their epic sandwiches are out of this world, and you haven't lived until you've tried one. You also have to try the reuben from Issac's Famous Grilled Sandwiches in Lancaster. This hearty sandwich is loaded with your choice of roasted turkey or corned beef. Then, it's topped with sauerkraut, Thousand Island dressing, and melted Swiss cheese. It really is the perfect bite.
What are the best comfort food restaurants in Pennsylvania?
Hometown Kitchen, located in Quarryville, serves some of the most delicious comfort food in Pennsylvania. This cozy eatery is run by the Amish, and they serve tons of authentic and soul-satisfying meals. You'll love their scrumptious chicken dinners made with their fresh bread filling. With a side of creamy mashed potatoes, you'll be in comfort food heaven. You'll also find delicious soul food at Country Junction Restaurant in Smicksburg. They're open for breakfast, lunch, and dinner. But no matter when you go, you have to try a slice of their pie. It's absolutely incredible.