These 14 Unique Restaurants In Oregon Will Give You An Unforgettable Dining Experience (Part II)
Oregon's food culture is wonderfully exciting and innovative. Looking for a new restaurant to try? The following is a list of unique restaurants in Oregon that will give you a dining experience you won't soon forget.
In the Beaver State, there are always more interesting and unexpected gems to be discovered, and we've located some eateries that will surprise and delight you. (For even more ideas, check out our previous list of unique restaurants in Oregon). Whether it's an elegant meal over the ocean, a dinner train, or a delicious waffle from — literally — a hole in a wall, these restaurants will cook you up a meal you won't forget. One thing's for sure: you'll want to bring your appetite with you when you visit any of these delightful Oregon restaurants.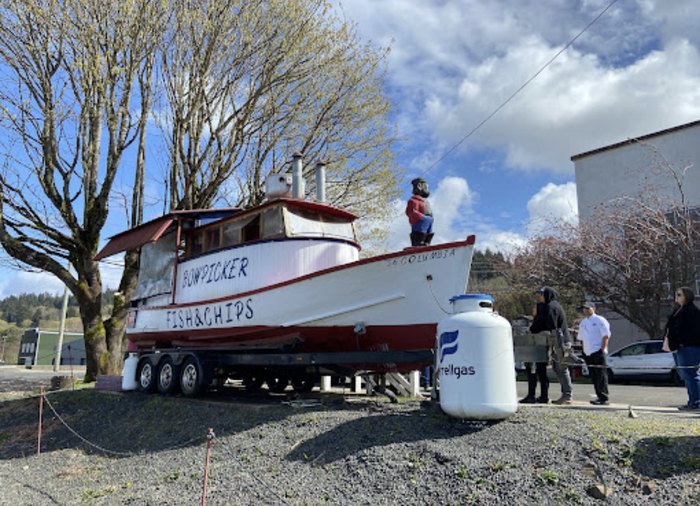 How many of these unique restaurants in Oregon have you visited? What are some other fun places to grab a bite in Oregon? Share your thoughts and suggestions in the comments — we'd love to hear from you! You can also fill out a nomination form to share your favorite restaurants in the Beaver State with us.
OnlyInYourState may earn compensation through affiliate links in this article.
Unique Restaurants In Oregon
October 16, 2021
Does Oregon have any hidden gems?
Yes, there are numerous hidden gems around Oregon. Some of the top hidden gems in Oregon include Bagby Hot Springs in Clackamas, Thor's Wells in Yachats, the Enchanted Forest in Turner, Flutter in Portland, Octopus Tree of Oregon in Tillamook, Lava River Cave in Bend, Oregon State Hospital Museum of Mental Health in Salem, the Hat Museum in Portland, Tree Climbing Planet in Oregon City, Chocolate Waterfall in Portland, Hot Lake Hotel in La Grande, Prehistoric Gardens in Port Orford, Kidd's Toy Museum in Portland, the Wreck of the Mary D. Hume in Gold Beach, and the Original Stash Tribute Plaque in Estacada.
Where can I find the best pizza in Oregon?
Whether you're looking for traditional Italian, Chicago-style, or New York-style, some of the best pizza restaurants in Oregon include:
Mi Famiglia Wood Oven Pizzeria in Oregon City
Abby's Legendary Pizza which is found in several cities around the state
Apizza Scholls in Portland
Ken's Artisan Pizza in Portland
Oregon Pizza & Pour Authority in Grants Pass
The Star in Portland
Martolli's Authentic Hand-Tossed Pizza in Sisters
Pizzeria Otto in Portland