There's An Oregon Restaurant Hiding In A Converted Church And It's Such A Charming Experience
When you walk down Main Street in Gresham, Oregon, you'll likely notice folks congregating at a commanding, 1931 Gothic Revival structure that looks like, for all intents and purposes, a church. But then you'll take note of the time (9 p.m. on a Saturday night?), the music, the raucous, and the revelry, and quickly realize this is unlike any church you've ever seen. Because what used to be Zion Evangelical Church is now Spinella's, an Italian restaurant known for its relaxed vibe, punny menu items, and, of course, unique location.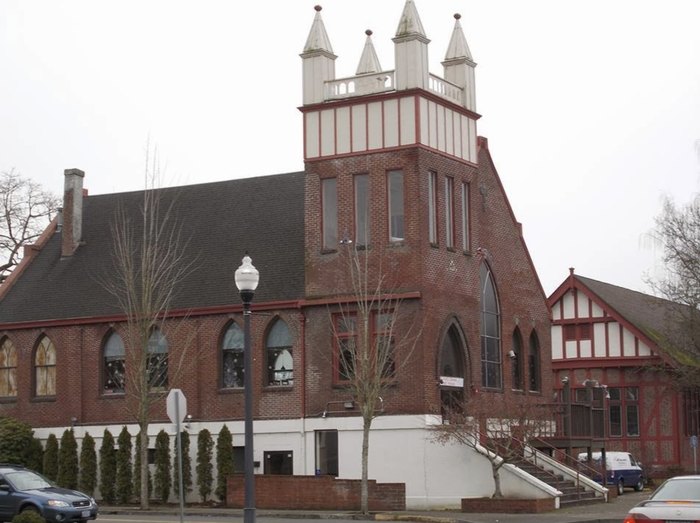 Did you know there was an Oregon restaurant hiding in a church? Spinella's really is an only-in-Oregon place you really must experience! Learn more about the restaurant, including upcoming concerts and community events, on their website.
For more swoon-worthy architecture in The Beaver State, definitely plan a visit to this unique hidden gem!
Address: 436 N Main Ave, Gresham, OR 97030, USA