The Keizer Miracle Of Christmas Lights Are A Neighborhood Tradition In Oregon
Holiday traditions bring families and communities together – whether it's an annual summer BBQ or sparkling holiday lights. There's one neighborhood in Keizer that has a tradition of dressing up its homes every December, and it's been a favorite since 1984. This Oregon Christmas town is absolutely magical.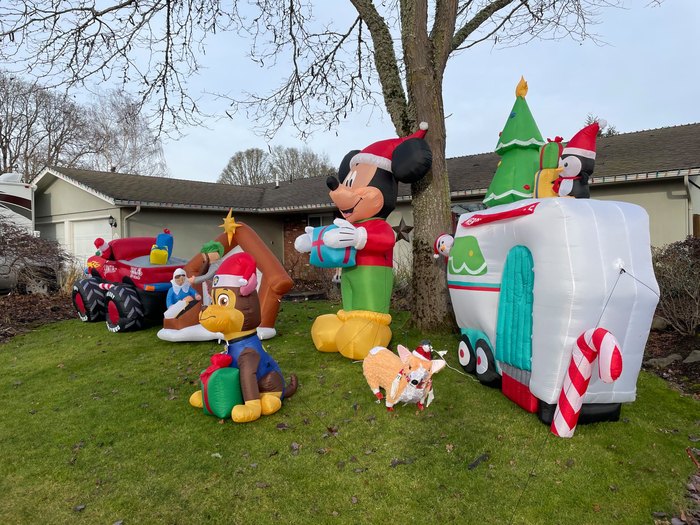 Are you planning to check out the lights in this beautiful Oregon Christmas town this year? Visit the Keizer Miracle of Christmas Lights Facebook page for more info!
Looking for more beautiful holiday lights? Don't miss the Zoo Lights Holiday Drive-Thru at the Oregon Zoo – it includes 1.5 million twinkling lights and tons of whimsical holiday displays.
OnlyInYourState may earn compensation through affiliate links in this article.
An Oregon Christmas Town With Heart
October 12, 2022
What is Keizer Oregon known for?
Besides being widely known for the various Keizer Oregon Christmas festivities this bustling town in the Willamette Valley near Salem, Oregon is one of the most giving communities you will find. Many of their city-wide events help raise funds to help out those in need. And this town sure loves to hold events and celebrations throughout the year. Visit in May for the Iris festival, or August for KeizerFEST, and as you have seen December is a fun-filled celebration of holiday lights. As the Iris Capital of the World, Keizer is a beautiful city inside and out.
When is the Kaiser Christmas Parade?
The Keizer holiday lights parade is held the second week in December each year. It is a festive celebration with an amazing show of holiday spirit by the whole town. You can line up along River Road from Lockhaven to Glynbrook. Be sure to heat up a thermos of hot cocoa or hot apple cider to keep nice and toasty when you come early to get the best spot. The holiday lights parade is another way to see some of the best holiday lights in Oregon. For even more holiday ambiance the parade is broadcasted live by 1490 AM KBZY Radio.
What other holiday events does Keizer have?
Kaiser, Oregon is one of the most festive towns in Oregon. And they sure do love to celebrate their holidays. Not only are they perhaps the best Christmas town in Oregon, but they also hold KeizerFEST each August. KeizerFEST attracts thousands of locals and out-of-town visitors alike for a fun-filled weekend of music, carnivals, parades, and local vendors. Like the Christmas Parade, this big-hearted event raises money and collects food donations to help local families in need.
OnlyInYourState may earn compensation through affiliate links in this article.