Here Are The Top 13 Christmas Towns In Oregon. They're Magical This Time Of Year.
The holiday season is finally here, and all over Oregon people are beginning to cut down Christmas trees, write wish lists, and haul out Christmas lights to decorate their houses. Every town has its own way of celebrating the holidays; there are community tree lightings, seasonal concerts, Christmas trains, food drives, and boat parades… you name it. Christmas in Oregon is an absolute delight, and these are some of the best Christmas towns in Oregon to add to your list this year. How many of these Christmas towns in Oregon have you visited?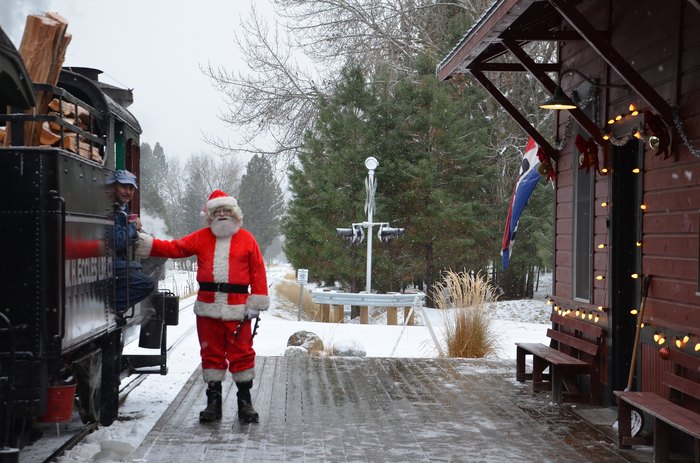 What are your favorite Christmas towns in Oregon? Give your favorite small towns a shout-out in the comments below! For more holiday adventures, check out some of our favorite spots to see Oregon Christmas lights.
OnlyInYourState may earn compensation through affiliate links in this article.
Christmas towns in Oregon
November 27, 2021
What are some of the best small towns in Oregon?
There are certain places that come to mind when it comes to Oregon towns: Portland, of course, along with Salem and Eugene, Bend, and Oregon City. And while each of these larger locales offers visitors the full PNW experience, Oregon has numerous smaller towns that deserve the spotlight, too. These seven small towns in Oregon capture everything that's wonderful about the Beaver State — its scenic beauty, amazing restaurants, and unique attractions — plus vibrant downtown districts that are about as charming as it gets. They also transform into some of the most enchanting Christmas towns in Oregon during the holiday season!
What are some fun things to do during Christmas in Oregon?
Between our enchanting Christmas towns and festivals, there's so much to see and do during Christmas in Oregon! We absolutely love a good holiday lights display and share 11 Beaver State favorites in this article. Among those listed, you'll most definitely want to check out The Grotto, a PDX favorite that morphs into a truly magical winter wonderland each year. The Grotto boasts one of the best Christmas light displays in Oregon, making it a must-add to your bucket list. Bundle up for your stroll through Christmas magic. Here's the official website of Christmas Festival of Lights at the Grotto.
What's Christmas in Oregon like?
The Beaver State shines all year long, but during the winter, when our quaint streets are dotted with twinkly lights and our mountains full of fresh, powdery snow, Oregon truly comes alive. While we typically don't experience a White Christmas in Oregon, that doesn't bother us at all, because this time of year is already perfect as is! (Also, the upside of mild winters means we can lace up our boots and enjoy epic outdoor adventures all year long!)