These 5 Haunted Lighthouses On The Oregon Coast Will Give You Chills
The Oregon Coast is home to 11 lighthouses. They are beautiful, historic and were once very important for seafarers. And, believe it or not, many of them are reported to be haunted. Paranormal activity has been witnessed at several lighthouses, and the mysterious legends surrounding these structures are downright spine-chilling. Read on if you're in the mood for some good ghost stories; these haunted lighthouses in Oregon are sure to satisfy your appetite for all things creepy and spine-tingling!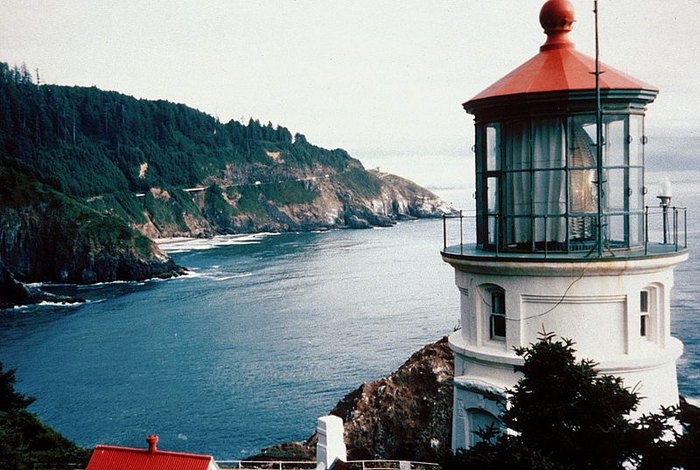 Haunted or not, these lighthouses are definitely worth a visit. Check out our dreamy Oregon Coast lighthouse road trip here.
Address: Yaquina Bay Lighthouse, Newport, OR 97365, USA
Address: Yaquina Head Lighthouse, 750 NW Lighthouse Dr, Newport, OR 97365, USA
Address: Heceta Head Lighthouse, 725 Summer St, Florence, OR 97439, USA
Address: Cape Meares Lighthouse Drive, Cape Meares Lighthouse Dr, Cape Meares, OR 97141, USA
Address: Octopus Tree, Cape Meares Lighthouse Dr, Tillamook, OR 97141, USA
Address: Tillamook Rock Lighthouse Viewpoints, Cannon Beach Trail, Seaside, OR 97138, USA
Haunted Lighthouses in Oregon
August 21, 2022
What are some other ghost stories or haunted tales about Oregon?
Newport is a small town nestled in Oregon's Central Coast. Its main attraction is the Yaquina Head Lighthouse, a gorgeous historical lighthouse that's the tallest in the state. But there's another attraction in this sleepy coastal town, and it's equal parts strange and sensational, with a story that will send shivers down your spine. Located in Newport's Aquarium Village, you'll come face-to-face with the Yaquina Bay Monster. Tucked away between the Coastal Mountains, Pacific Ocean, and Yaquina Bay, Newport is a coastal Oregon town that dates back to the late 1800s. It's known as the home to one of the most haunted lighthouses in Oregon, and beneath the calm, placid waters of Yaquina Bay, rumors have been swirling for decades about something nefarious and nasty, alien and otherworldly, too!
Address: Yaquina Bay Lighthouse, Newport, OR 97365, USA
Address: Yaquina Head Lighthouse, 750 NW Lighthouse Dr, Newport, OR 97365, USA
Address: Heceta Head Lighthouse, 725 Summer St, Florence, OR 97439, USA
Address: Cape Meares Lighthouse Drive, Cape Meares Lighthouse Dr, Cape Meares, OR 97141, USA
Address: Octopus Tree, Cape Meares Lighthouse Dr, Tillamook, OR 97141, USA
Address: Tillamook Rock Lighthouse Viewpoints, Cannon Beach Trail, Seaside, OR 97138, USA