Everyone In Oregon Must Visit This Epic Hot Spring As Soon As Possible
There's no better way to relax in nature than at a beautiful hot spring, breathing fresh mountain air as you lower yourself into a steaming pool of water flowing directly from the earth. Oregon has many wonderful hot springs to visit; Bagby Hot Springs is one of the best, and it's a perfect destination for an unforgettable day trip.
Bagby Hot Springs is located in a rustic bath house nestled into the Mount Hood National Forest. The natural hot spring was used by Native Americans for hundreds of years, and the original cabin (which is no longer in use but can still be visited) is on the National Register of Historic Places. Located at the end of a lovely 1.5 mile hike through the forest, Bagby Hot Springs is an absolute gem.
Keep in mind, this amazing hot spring is open 24 hours (though I don't recommend hiking in the dark), and nudity is allowed.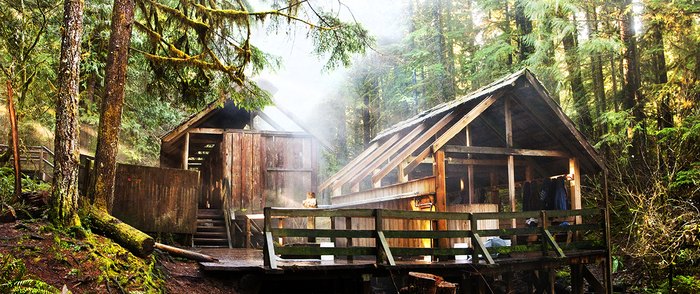 Have you been to Bagby Hot Springs? What are some other amazing hot springs in Oregon? Let us know in the comments.
OnlyInYourState may earn compensation through affiliate links in this article.