These 8 MORE Unique Restaurants In Oklahoma Will Give You An Unforgettable Dining Experience (Part II)
There are so many unique restaurants in Oklahoma. From repurposed shipping containers to food truck parks, there is simply no shortage of memorable dining experiences waiting to be enjoyed in the Sooner State. We have dedicated a lot of time to discovering some of the most unique restaurants in Oklahoma — check out our original list here — and quickly found out that there were even more worth mentioning. Below you'll find some additional eateries, cafes, and restaurants that belong on your dining radar.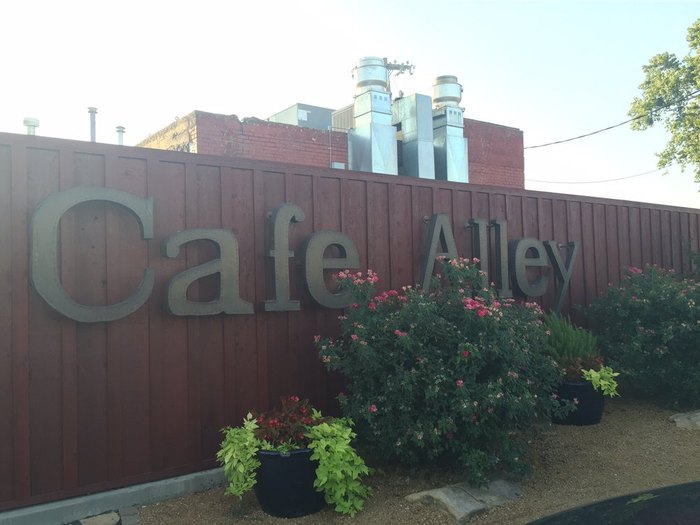 Have you dined at any of these unique restaurants in Oklahoma? Which one is your favorite? Feel free to share your thoughts with us in the comments — we'd love to hear from you! You can also share your favorite little-known spots with us by filling out a nomination form.
If you're looking for more dining inspiration, be sure to check out our Ultimate Guide for Dining In Oklahoma, where you'll find a little something for every palette.
OnlyInYourState may earn compensation through affiliate links in this article.
More to Explore
unique restaurants in Oklahoma
What are some of the best places to eat in Oklahoma?
Some of the best places to eat in Oklahoma include:
Cheever's Cafe in Oklahoma City
Nonesuch in Oklahoma City
Paseo Grill in Oklahoma City
Vito's Restaurant in Oklahoma City
Hideaway Pizza in Oklahoma City
Bedlam Bar-B-Q Dine In in Oklahoma City
Red PrimeSteak in Oklahoma City
One of the best parts about living in the Sooner State is the opportunity to delve into all kinds of cuisines. From hole-in-the-wall eateries to fancy restaurants, roadside stops, themed eateries, and just about everything in between, there's truly something for every kind of diner here in the Sooner State. Some of the best restaurants in Oklahoma include those listed above. Of course, there are plenty of restaurants worth trying outside of Oklahoma City. Burn Co. BBQ is a prime example. Located in Tulsa, this spot is famous for serving up some of the best barbecue in the state. In fact, it's not rare for a line to form outside the door before the restaurant has even opened! More places worth sampling include:
Eischen's Bar in Okarche
Clanton's Cafe in Vinita
Click's Steakhouse in Pawnee
Kilkenny's Irish Pub in Tulsa, the Diner in Norman
Frank & Lola's in Bartlesville
Granny's Kitchen in Stillwater.
Have you tried any of these incredible Oklahoma restaurants?
Where can I find the best steakhouses in Oklahoma?
Places to find the best steakhouses in Oklahoma include:
Clinton, in the Clinton Country Club Building
Weatherford
Here in Oklahoma, we take our steaks pretty seriously. Scattered throughout the Sooner State, you'll find all kinds of steakhouses, each offering a unique experience. One of the best in the state can be found between the towns of Clinton and Weatherford just off of Route 66. Everything about this steakhouse is unique, including the atmosphere. It's housed inside the old Clinton Country Club Building from 1926. Plus, the building is positively surrounded by breathtaking prairie views. Of course, the main draw is the food itself. Cooked to perfection and served with two classic sides, the steaks are simply legendary. Whether you're on a road trip or making a special journey to this restaurant, you won't be disappointed. Learn more about one of the best steakhouses in Oklahoma and why you'll want to plan your visit.
Where can I find the best barbecue in Oklahoma?
One of the best barbecues in Oklahoma is:
The Butcher BBQ Stand near Wellston
If you consider yourself to be a barbecue fan, you owe it to yourself to plan a trip to Oklahoma. The Sooner State is positively chock-full of delicious barbecue restaurants, and each is worth sampling. One of the best barbecue restaurants in Oklahoma is known as The Butcher BBQ Stand. Located along Route 667 near Wellston, this restaurant is operated by a father-son duo who learned their craft by visiting markets and winning several BBQ grand championships. Let's just say the barbecue at this small-town joint will not disappoint! In fact, this place won a world barbecue championship.
Does Oklahoma have any hidden gem destinations?
Hidden gem destinations in Oklahoma include:
Little Sahara State Park in Waynoka
Quartz Mountain Lodge in Lone Wolf
Chickasaw National Recreation Area in Sulphur
The Science Museum of Oklahoma in Oklahoma City
The Artesian Hotel, Casino & Spa in Sulphur
Lake Murray near Overbrook
Myriad Botanical Gardens in Oklahoma City
Honey Springs Battlefield in Checotah
Glover River near Millerton
Great Salt Plains Park in Jet
Brady Arts District in Tulsa
You bet! Traveling through Oklahoma means discovering some truly unforgettable destinations, whether they be unique restaurants or bizarre roadside attractions. Some hidden gems in Oklahoma worth seeking out include those listed above. How many of these hidden gems in Oklahoma have you experienced?
Related Articles
Explore Oklahoma