Take These 8 Country Roads In Oklahoma For An Unforgettable Scenic Drive
Whether you are looking for a day trip or a weekend getaway, exploring Oklahoma is truly amazing. Take a drive across the state on these country roads, and enjoy the diverse landscape that makes our state beautiful. Here are our favorite picks for the best scenic drives in Oklahoma – what are you waiting for? Get outside and go!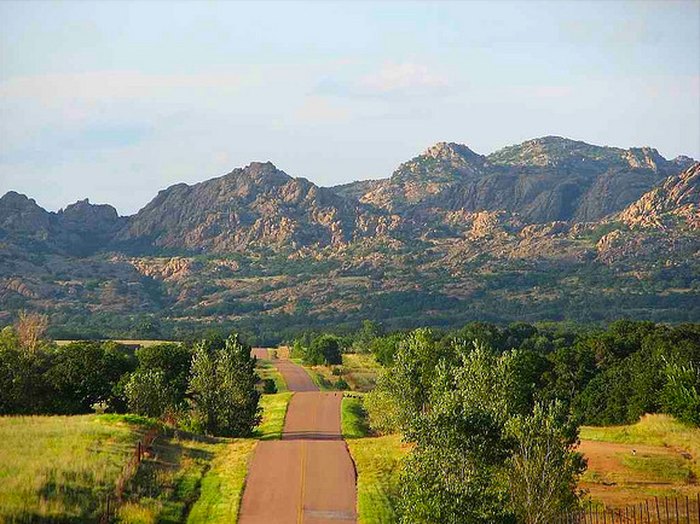 So, what do you think? What's your pick for the best scenic drives in Oklahoma? Tell us all about them in the comments!
OnlyInYourState may earn compensation through affiliate links in this article.
Address: Wichita Mountains, Oklahoma 73507, USA
Address: U.S. Route 66, U.S. Rte 66, Oklahoma City, OK, USA
Address: Cherokee Hills Circle, Cherokee Hills Cir, Bartlesville, OK 74006, USA
Address: Meers Porter Hill Road, Meers Porter Hill Rd, Oklahoma, USA
Address: U.S. 59, US-59, Sallisaw, OK, USA
Address: North US Highway 259, N US Hwy 259, Broken Bow, OK, USA
Address: Oklahoma 325, OK-325, Boise City, OK, USA
Address: Talimena Scenic Drive, Talimena Scenic Dr, Oklahoma, USA
Best Scenic Drives in Oklahoma
July 06, 2021
What are some of the most beautiful country roads in Oklahoma?  
People often underestimate the amazingness of Oklahoma – especially folks who've never visited before. If only they knew just how enchanting this state is! Any road that takes you through the Ouachita Mountains is guaranteed to be a stunner, and you read that right: there are mountains in Oklahoma! The Wichita Mountains Scenic Byway is another breathtaking drive through underappreciate wilderness, and we also really love following alongside the Illinois River on any country road we can find.  
What are the best, most beautiful drives in Oklahoma?  
Oklahoma is smack-dab in the middle of the United States, and that means lots of tourists coming in and out all day, every day. One of the best drives in Oklahoma is popular among tourists, as it's all a stretch of the famous old Route 66. We're also big fans of the Talimena National Scenic Byway, which is so beautiful that, well, it got a name! A drive through the amazing Tallgrass Prairie is also always a great time.  
Are there any scenic road trips in Oklahoma that I can take?  
In a word: plenty! Being in such a beautiful state is awesome for those of us who like to soak it all in. We recommend something like this amazing Oklahoma waterfall road trip, during which you'll see up to five incredible cascades. You also can't beat an incredible Oklahoma natural wonders road trip. There are plenty more options than just "nature" trips, of course, like our haunted places road trip, or one of our ghost town road trips only for the brave. If you'd like a shortlist of some of our favorite Oklahoma road trips, check this article out.