This Creepy Asylum In Oklahoma Is Still Standing...And Still Disturbing
Not much has been documented over the years about St. Vincent's Mental Asylum in Oklahoma City. St. Vincent's began as a mental hospital in 1945, expanding rapidly over the next several years whilst treating male patients exclusively. This now abandoned hospital in Oklahoma would soon become one the state's most bizarre and tormented places as stories from the inside began to creep out.
The asylum was operated by the Brothers of Mercy – a religious order providing care for the mentally ill. Starting in the 1960s, murders of patients became a regular occurrence. The first known tragedy began when a nurse inexplicably suffocated two patients. Unfortunately, the tragedies didn't end there.
The asylum was later run by a priest named Frank Dolan, who turned it into a drug rehab center. Things again went horribly wrong when Father Dolan was killed on the property by the patients he was trying to help. The facility only lasted until the 1980s, when it was shut down. This abandoned insane asylum in Okahoma is now believed to be haunted by tortured souls of the past, but what do you think?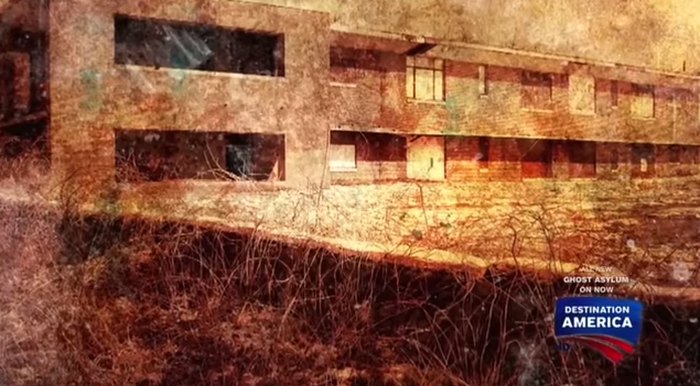 Watch this chilling video to learn more:

Do you have any stories about St. Vincents during its years of operation? Have you ever explored this creepy asylum in Oklahoma? Tell us your scary stories in the comments!
If you want to explore more creepy places in Oklahoma, hop in the car for this exciting road trip. just make sure to check out our ultimate road trip packing list first so you'll have everything you need.
OnlyInYourState may earn compensation through affiliate links in this article. As an Amazon Associate, we earn from qualifying purchases.
More to Explore
Creepy Asylum in Oklahoma
What are some truly scary places in Oklahoma?  
You might be surprised at how downright spooky some places in the Sooner State are!
Take, for instance, what looks like an innocent enough golf course in Tulsa. Well, that golf course is the Mohawk Park and Golf Course, which is known throughout the state for its extremely creepy goings-on, like the Deer Woman, for example, who stands at about eight feet tall and is part woman, part deer – and she's always standing on her hind legs and watching from the shadows.

The Stone Lion Inn in Guthrie is also known for how creepy it can be, and for the ghosts that still wander its halls. 

 
Are there any famous abandoned places in Oklahoma?  
Well, maybe they're not "famous", per se, but for those of us who crave the allure of buildings long abandoned and forgotten, there's a few notable ones that stick out:
Drive across old Route 66 and you'll see dozens of old, decaying farmhouses, buildings, and churches.

And who could forget Picher, the entire town that was slowly abandoned over decades due to being a literal toxic hazard to its residents? What was left of the rotting town was further obliterated by a strong EF4 tornado, but part of it is still around to this day.

 
What are the most haunted places in Oklahoma? 
Oklahoma is an old state with an old soul, and with the kind of history it has, it's no surprise that it's got more than its fair share of ghosts. Some of the most haunted places in Oklahoma include:
The Gilcrease Museum in Tulsa, which is known in part for its sprits and strange activity.

The Cherokee Strip Museum, in Alva, which is a place with a bloody history and plenty of spooks to go around.

The historic old Fort Reno, which hosts ghost tours on the occasion.

Timber Ridge Cemetery, see if you can sense anything strange.
Related Articles
Featured Addresses