An Unassuming Restaurant In Ohio, Tackle Box 2 Serves Some Of The Best Seafood Around
Sometimes, you have to travel off the beaten path a little bit to find the exceptional food—but that's perfectly okay. Here in Ohio, we have several exceptional seafood restaurants, but if you enjoy fried seafood, quirky decor and a change of pace in your dinner routine, then you'll love one of Ohio's most whimsical restaurants. Tackle Box 2 in Ohio doesn't look like much from the outside, but it's the seafood hiding on the inside that keeps locals and visitors alike coming back for more. Take a trip to Fremont, Ohio and enjoy some of the most scrumptious eats around.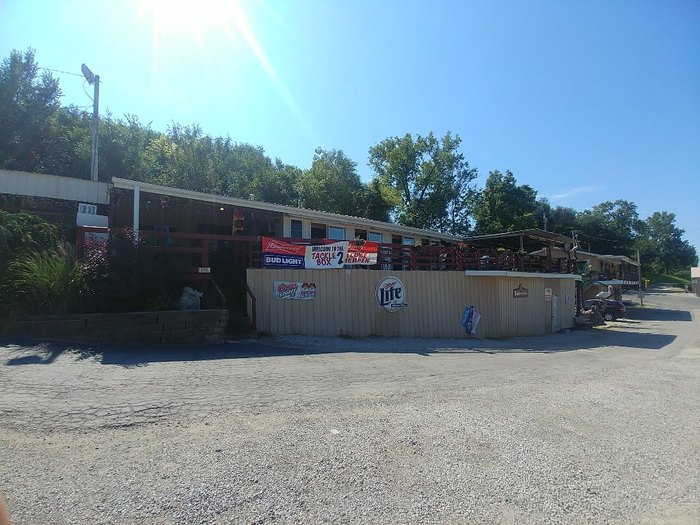 Tackle Box 2 is located at 420 Sandusky Ave., Fremont, OH 43420. To learn more, visit their Facebook page here. Have you ever been here before? What are your favorite seafood shacks in Ohio? Share your thoughts with us in the comments below. And, if you know another local restaurant we should feature, be sure to nominate it through our online form here.
And for more exceptional seafood restaurants in Ohio, check out our previous article, 9 Amazing Restaurants Along The Ohio Coast You Must Try Before You Die.
OnlyInYourState may earn compensation through affiliate links in this article.
Address: 420 Sandusky Ave, Fremont, OH 43420, USA
Tackle Box 2 in Ohio
May 02, 2020
What are the best places to get seafood in Ohio?
There are so many delicious seafood shacks in Ohio. Real Seafood Company Toledo serves up fresh-caught fish that will make your mouth water uncontrollably. Believe us, it's one of the best places to get seafood in Ohio. You'll fall in love with their inventive dishes and flavorful sides. Fins Seafood & Grille, located in Findlay, is another awesome spot for seafood lovers. Their massive shrimp and lobster dinners can't be beat. But if you're not in the mood for seafood, they've got you covered, too. Fins Seafood & Grille also makes scrumptious steak, chicken, and pasta dishes. There's something for everyone!
What are the best unassuming restaurants in Ohio?
Tackle Box 2 isn't the only unassuming restaurant in Ohio. Louie's Bar and Grill, located in Akron, is another hidden gem you've got to check out. This family-owned eatery makes epic burgers and hearty sides. This is the perfect place to go when you're craving a heaping plate of comfort food. The Maid-Rite Sandwich Shoppe, located in Greenville, is another beloved hole-in-the-wall eatery in Ohio. People come from all around to devour these delicious little sandwiches.
What are the most unique restaurants in Ohio?
The Barn Restaurant, located in Smithville, is a unique Ohio restaurant that's perfect for the whole family. Like its name suggests, this eatery sits inside an old barn. In addition to the fun and rustic atmosphere, this eatery is known for their delicious soup and salad wagon. They even have board games around the dining area, so feel free to stay awhile! The Barn Restaurant isn't just a place to eat -- it's a nice spot to connect with loved ones and relax a while.