Fairborn Is One Of Ohio's Best Halloween Towns To Visit This Fall
Some places take the Halloween season to a whole other level. That's the case with the Dayton-area town of Fairborn, anyway. With a year-round Halloween store, an epic Halloween festival and some really elaborate Halloween decorations, the town of Fairborn, Ohio practically transforms into a Halloween wonderland each year. In fact, many have come to consider Fairborn the best Halloween town in Ohio!
Take a look: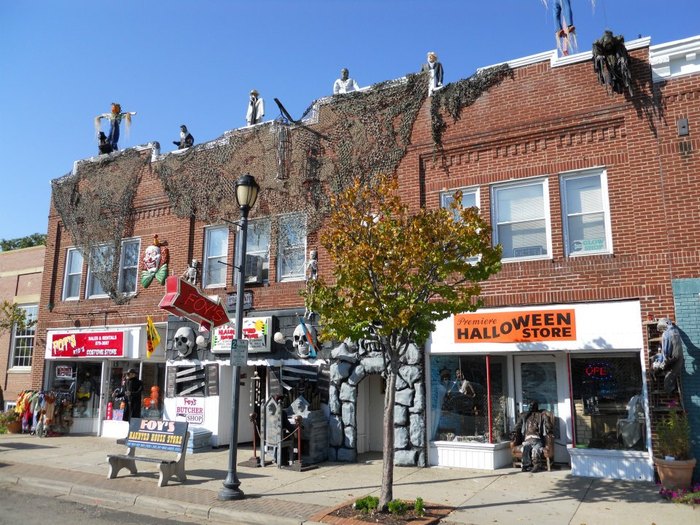 Have you ever been to Fairborn during the Halloween season before? If so, we want to know what your experience was like!
For information about where and when you can visit a haunted ghost town this year, check out our previous article: The One Ghost Town In Ohio You Can Actually Visit… If You Dare.
OnlyInYourState may earn compensation through affiliate links in this article.
Best Halloween Town In Ohio
August 21, 2019
What are the best Halloween events in Ohio?
Ohio is downright magical in the autumn months, but locals and visitors alike can't help but soak in the annual Halloween festivities all around the state. There's something mystical about this annual spooky season, especially if you're planning on swinging by a few Halloween events in Ohio. The best place to celebrate Halloween in Ohio is doubtlessly Circleville, the home of an epic annual pumpkin festival. This spooky town is also home to an infamous murder… which has become one of many spooky local legends.
What are the best haunted houses in Ohio?
One of the finest fall events in Ohio is the annual haunted house pieced together inside the infamous Mansfield Reformatory. What's so spooky about this location is that many claim it to be actually haunted… Boo! If you don't want any real ghosts hopping out at you and the kids, swing by the state's finest ghostly family fun center: Ghostly Manor Thrill Center! If you're craving even more thrills and chills, you can visit some creepy destinations on a haunted road trip.
What is the scariest place in Ohio to visit around Halloween?
Ohio is an undeniably spooky state! There are many places within this magnificent region that locals insist are haunted, from local residences to very famous hotels. If you're looking for Halloween thrills, book a stay in one of the state's oldest and most haunted hotels. You could also take a weekend trip to a super spooky small town like Waynesville, or you could swing by an abandoned ghost town like Moonsville. You'll find that spookiness abounds here in Ohio, especially when it comes to the autumn months.
OnlyInYourState may earn compensation through affiliate links in this article.