A Timeless 50s-Style Diner In Ohio, Nutcracker Family Restaurant Serves Up Some Of The Best Sandwiches Around
Here in The Buckeye State, we take our sandwiches very seriously. Fortunately, scouting out a great sandwich shop isn't too hard to do. Yet there's one place that stands apart from the rest. With its classic 50s décor and family-friendly atmosphere, Nutcracker Family Restaurant in Ohio has a little something for everyone. You'll find it tucked away in the charming small town of Pataskala, where it's been serving up mouthwatering food for over twenty years. Here's more on this beloved Ohio eatery with some of the best sandwiches in the state: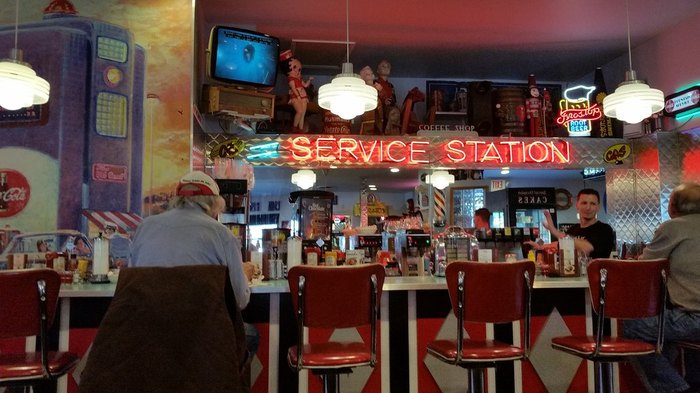 Have you dined at the Nutcracker Family Restaurant in Ohio? If so, we'd love to hear all about you visit! Share your thoughts with us in the comments below! And if you know another incredible eatery in The Buckeye State, nominate it for a chance to be featured.
If you're craving more home-cooked meals, visit this charming diner in Ohio.
Address: Nutcracker Family Restaurant, 63 E Broad St, Pataskala, OH 43062, USA
Nutcracker Family Restaurant in Ohio
August 20, 2020
What are the best diners in Ohio?
There are so many wonderful diners in Ohio. For some home-cooked meals, visit Roberta's Diner in Warsaw. The old-timey atmosphere, friendly servers, and scrumptious meals will keep you coming back again and again. Be sure to order the daily special! No matter what's in store for you today, you're certain to love it. If you enjoyed this place, you should also stop by The Buckeye Express Diner in Bellville. This quirky and colorful restaurant is the perfect place for Ohio state fans.
What are the best retro restaurants in Ohio?
Take a walk down memory lane at Nancy's Main Street Diner in Grafton. Sip on a refreshing ice cream float while listening to the sweet sounds of the '50s. The black and white checkered floors, vinyl booths, and old-school decorations will make you feel like you've stepped back in time. Everything on the menu is absolutely delicious, too! The menu is full of iconic American dishes. For more fun, visit The Spot To Eat in Sidney. This unique restaurant began its days as a chuck wagon nearly 100 years ago. Today, it stands as a comforting reminder of days gone by. Their burgers can't be beat!
Where can I find the best sandwiches in Ohio?
Nearly everyone loves a good sandwich! If you're craving something spectacular, check out our list of the best sandwiches in Ohio. This article includes beloved dishes like the corned beef sandwich from Slyman's Restaurant Cleveland and the reuben from Katzinger's Delicatessen in Columbus. How many of these epic eats have you tried?
Address: Nutcracker Family Restaurant, 63 E Broad St, Pataskala, OH 43062, USA