9 Mom & Pop Restaurants In Ohio That Serve Some Of The Best Home Cooked Meals
In a day and age where food options abound, it's refreshing to know you can still find scrumptious mom and pop restaurants in Ohio. (If you ask me, the secret to success is a family recipe.) Here are 9 family (or locally) owned and operated restaurants in Ohio that serve up some exceptional, home-cooked cuisine: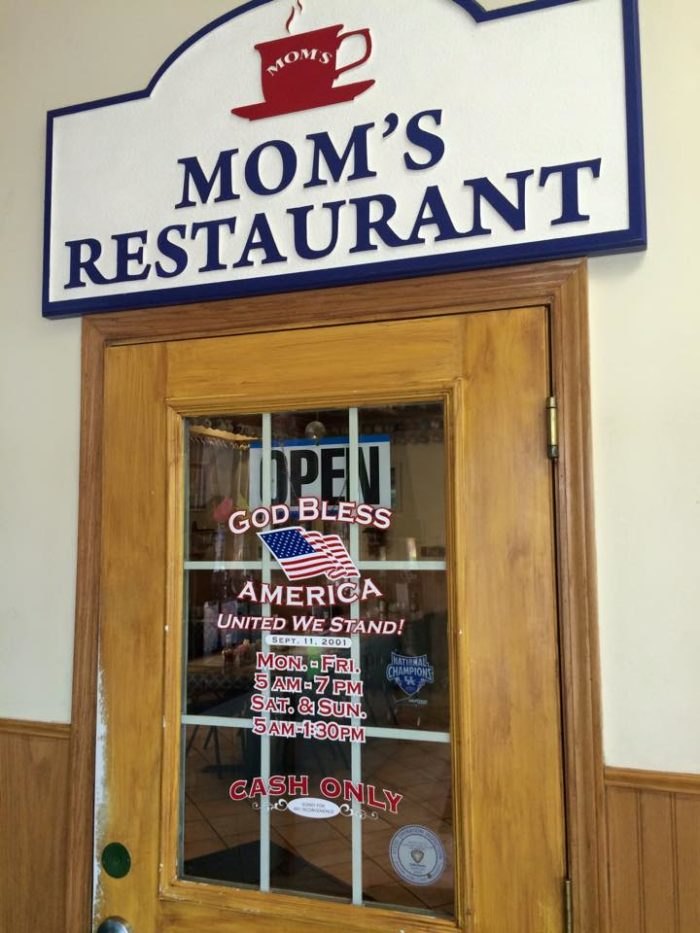 Have you been to any of these mom and pop restaurants in Ohio? Which one is your favorite? Share your thoughts with us in the comments below! And if we happened to leave your favorite eatery off the list, nominate it for a chance to be featured in a future article.
Looking for some classic comfort food? Try the broasted chicken at these Amish restaurants in Ohio!
Address: 1111 William C Good Blvd, Franklin, OH 45005, USA
Address: Jukebox Pizza, 650 Main St, Waterford, OH 45786, USA
Address: 216 E State St, Fremont, OH 43420, USA
Address: 1019 W Perkins Ave, Sandusky, OH 44870, USA
Address: 14 N Perry St, New Riegel, OH 44853, USA
Address: 77 S Main St, Utica, OH 43080, USA
Address: 117 E Main St, Troy, OH 45373, USA
Address: Nutcracker Family Restaurant, 63 E Broad St, Pataskala, OH 43062, USA
Address: The Blue Berry Café, 72 Bellbrook Plaza, Bellbrook, OH 45305, USA
mom and pop restaurants in Ohio
November 29, 2020
Are there any Amish restaurants in Ohio?
When it comes to Amish restaurants in Ohio, you have loads of options. You can never go wrong with a classic meal from Mrs. Yoder's Kitchen in Mt Hope. Or, opt for the country cooking served at Der Dutchman Restaurant. Everyone raves about the food served at Dutch Kitchen in Dalton, and you'll definitely be impressed by Boyd and Wurthmann Restaurant's epic eats. With so many scrumptious Amish restaurants in Ohio, it can be difficult to know where to go first!
What are the best family-friendly restaurants in Ohio?
Taking the kiddos with you? There are tons of amazing family-friendly restaurants in Ohio that will satisfy the palates of both young and old. Pickle Bill's Lobster House, located in Grand River, is always a hit. Adults love the fresh seafood creations and waterfront views while kids adore the fun atmosphere. If it's some classic American fare you're after, take the family to Zip's Cafe in Cincinnati. The burgers are to-die-for!
What kind of food is Ohio known for?
When many people think about food in Ohio, they picture the famous Skyline Chili. While there's no denying its delicious appeal, it's only a fraction of the delicious food you can find in The Buckeye State. Our hometown is also known for the magnificent Graeter's Ice Cream, tasty corned beef sandwiches from Slyman's, and epic burgers served at Thurman's Cafe. If you want to discover more tasty eats, head to Ohio's best food towns. No matter where you eat in these cities, you'll be served wonderful food.
Address: 1111 William C Good Blvd, Franklin, OH 45005, USA
Address: Jukebox Pizza, 650 Main St, Waterford, OH 45786, USA
Address: 216 E State St, Fremont, OH 43420, USA
Address: 1019 W Perkins Ave, Sandusky, OH 44870, USA
Address: 14 N Perry St, New Riegel, OH 44853, USA
Address: 77 S Main St, Utica, OH 43080, USA
Address: 117 E Main St, Troy, OH 45373, USA
Address: Nutcracker Family Restaurant, 63 E Broad St, Pataskala, OH 43062, USA
Address: The Blue Berry Café, 72 Bellbrook Plaza, Bellbrook, OH 45305, USA