Escape To These 16 Hidden Oases In Ohio To Find Peace And Quiet
Sometimes, you just need to connect with nature and clear your mind. Fortunately, Ohio is full of all kinds of hidden gems, nature preserves and lesser-known parks that are perfect for doing just that. Escape to these 16 little-known, quiet oases to relax and find some peace of mind. The next time you need a break, know these nature preserves in Ohio are waiting for you!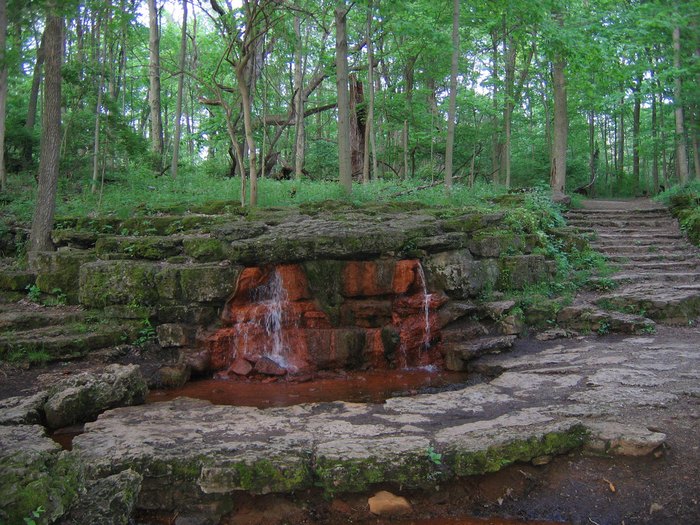 Have you ever been to any of these places? Where is your favorite place in Ohio to escape in nature? Share your thoughts and experiences with us!
And for more beautiful photos of Ohio nature, check out these 14 Insanely Beautiful Photos Of Ohio's Hocking Hills That Will Make You Want To Visit.
OnlyInYourState may earn compensation through affiliate links in this article.
Ohio Nature Preserves
December 26, 2022
What are some other hidden gem Ohio nature preserves?
Looking for more hidden gems to explore in the Buckeye State? Here are a few Ohio nature preserves perfect for exploring:
Cincinnati Nature Center. An unexpected treasure hiding in southwest Ohio, the Cincinnati Nature Center's Rowe Woods is home to one of the only old-growth forests in the state. Hiking opportunities abound here, too, offering something for hikers young and old, beginner and advanced.
Johnson Nature Preserve. A hidden gem even long-time Ohioans don't know about, Johnson Nature Preserve is a beautiful natural oasis teeming with flora and fauna -- and life. The preserve, while serene and peaceful today, is a lesson in resilience. If you were an Ohio resident in 1999, you'll remember the devastating tornado that hit Cincinnati. Montgomery was one of the areas most affected and the nature preserve stands as a testament to the tornado's damage. Some 90 percent of the trees at the Johnson Nature Preserve were destroyed. Animal habitats were wiped out. Native plants were violently uprooted. In the 20 years since, the preserve has flourished, with new trees and foliage sprouting through. The wind from the tornado actually dispersed seeds across the preserve, resulting in the abundance of plant life you'll see today.
John Bryan State Park. While many of the hikes within John Bryan State Park are a bit more challenging, the park's newest addition, a storybook trail, is incredibly accessible and perfect for families!