These 10 Unique Restaurants In Columbus Are Cool Places To Eat
There are hundreds of fantastically delicious restaurant in Columbus, and some will award you with an extra unique experience. Whether it's an incredible view, local spirits, or creative flavors that you're looking for, you can find a restaurant nearby to suit your cravings. They're just part of what you'll cross off of your Columbus bucket list. Here are 10 excellent unique restaurants in Columbus.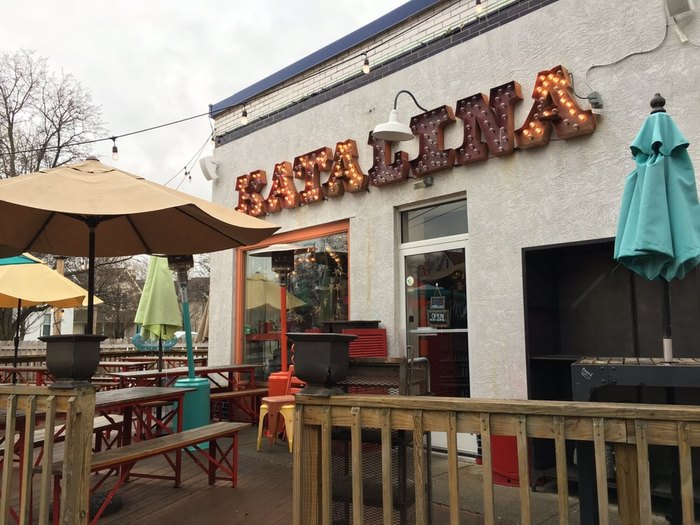 What is your favorite one-of-a-kind restaurant in Columbus? We'd love to know! Before you visit, learn some unique facts about Columbus!
OnlyInYourState may earn compensation through affiliate links in this article.
Columbus: A Midwestern Gem That You Can't Miss
October 04, 2022
As a current resident of Columbus, I can tell you that there's a lot to love here. Quaint, beautiful neighborhoods with lovely houses, a vibrant college scene, and a ton of culinary experiences to be had.
What are the foods one must try while in Columbus?
Columbus is a testing center for many national chains but also boasts some foods that are all its own. The Thurman Cafe has a simply massive burger called the Thurmanator that stands about a foot high! Two huge patties, ham, bacon, onions, mushrooms, three cheeses, and more. You'll need to be rolled out the door if you manage to eat it all! Columbus style pizza is packed tightly with toppings all teh way to the edge and then cut in squares. Tommy's is one of the best places for it. Of course, you have to sample a Buckeye, which is a ball of peanut butter dipped in chocolate that is way better than a Reese's.
What are the can't-miss attractions in Columbus?
Columbus isn't just food and football. There are many wonderful things to see. The Franklin Park Conservatory and Botanical Gardens are a simply gorgeous collection of a vast array of different kinds of foliage. It's also home to some splendid art. Science buffs will love the Center of Science and Industry, locally known as COSI, where there's a planetarium, several amazing exhibits, and so much to learn and interact with. The Columbus Zoo & Aquarium is a rather impressive zoo with a collection of animals from all over the world to learn about.
Where are the best places for hiking in Columbus?
Columbus is home to a wide collection of metro parks full of excellent hiking trails. Battelle Darby Creek Metro Park covers 7000 acres, has a pet trail, and even its own herd of bison. It has woods and prairies alike. Highbanks Metro Park is perhaps the most popular one as it is thickly wooded, has views of the Olentangy River, and is great for cross-country skiing once the snow falls. One of my favorites is Sharon Woods Metro Park, which is great for adults and kids alike. The nature preserve here is a joy to walk through and 5K races are held here often.