The Haunted Cemetery Near Cleveland That's Not For The Faint Of Heart
Growing up in Greater Cleveland, one can't help but be exposed to a bit of local lore. There's so much history in the area, and with it comes several seemingly mysterious sites. From cemeteries to old and castellated buildings, stories surround all sorts of mundane and familiar places. Today, we're going to explore the campus of Myrtle Hill Cemetery in Ohio, and we'll delve into (and even debunk) some of the myths whispered about its hallowed grounds. Are you ready for a trip through time and local lore about the legendary witches ball in Ohio?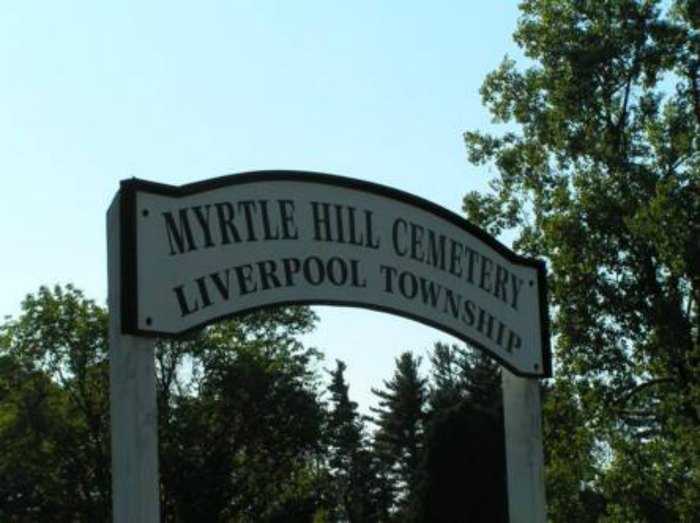 Legend, it seems, is usually at least partially rooted in fact. Have you ever visited this spooky cemetery, or heard about the legendary Ohio witches ball? Do you think the ghosts of the community's founders could be hanging around? Share your experiences in the comments, or share your favorite local legends!
Love local lore? This haunting tale from Greater Cleveland is oh-so frightening. If you want to keep the creeps going, you can hop in the car for our haunted road trip through Ohio. Just don't forget to check out our road trip packing guide to make sure you have all of the essentials.
OnlyInYourState may earn compensation through affiliate links in this article. As an Amazon Associate, we earn from qualifying purchases.
More to Explore
Haunted Cemeteries In Ohio
What are some other haunted cemeteries in Ohio?
Cemeteries are places where the imagination can run wild, even though most are absolutely beautiful and lovely in broad daylight. Allow us to paint a picture: perfectly manicured grounds and rolling green hills; lily pad-dotted lakes and stately trees; colorful flowers and fluttering flags as far as the eye can see. This is not a description of a botanical garden or city park; rather, this is a description of a cemetery. And not just any cemetery, but Spring Grove Cemetery, one of the most haunted cemeteries in Ohio.
The park's 700 acres don't just contain gravesites and mausoleums; there is also a beautiful arboretum and walking paths that invite guests to come and wander -- and reflect.
But as you traipse across the grounds and gaze into the reflective pools, you might get the feeling that you're not alone.
Visitors frequently report sightings of ghostly figures, as well as the sense that they are not alone among the headstones and monuments.
In one section of the cemetery, there have been stories of strange white wolves that roam around, keeping an eye on those they see.
People have also reported seeing figures appear and then quickly disappear -- these happenings are not limited to the darkness and have even been reported by visitors during the day.
What's the most haunted place in Ohio?
The Golden Lamb is located in charming downtown Lebanon, 40 minutes north of Cincinnati.
The iconic restaurant and inn is the oldest continuously operating business in Ohio, having opened in 1803.
It's also known as being, hands down, the most notoriously haunted place in Ohio.
The Golden Lamb, formerly known as The Lebanon House in the early 1870s, played a key role in much of our region's history.
The restaurant and inn has hosted 12 Presidents, from John Quincy Adams to George W. Bush, as well as other famous figures like Charles Dickens and Harriet Beecher Stowe.
Interestingly enough, since Thanksgiving became a National Holiday in 1870, The Golden Lamb has served a Thanksgiving meal for every single holiday celebrated in our country.
With so much history, it's no surprise there are also many haunted tales from those who have worked and spent time at this long-standing restaurant!
Related Articles
Featured Addresses

Myrtle Hill Cemetery, Myrtle Hill Rd, Valley City, OH 44280, USA