These 11 Iconic Foods From Cleveland Will Have Your Mouth Watering
The Cleveland food scene is nothing short of extensive. We're proud of our culinary offerings and we aren't ashamed to brag a little! If you're not from here and are wondering what food is Cleveland known for, then we've got you covered. Here are 11 iconic foods from Cleveland to tickle and tempt your taste buds::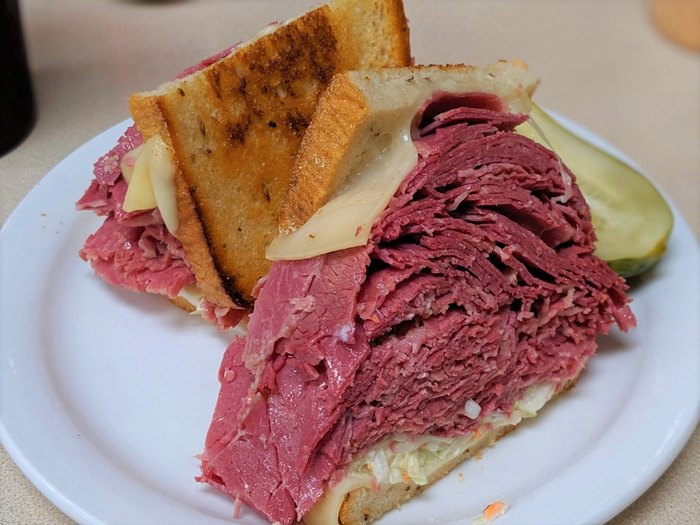 Check out this YouTube video by Holaholaholiday highlighting some iconic foods that we love in Ohio. 
What other foods would you consider to be iconic in the CLE? What's your all-time favorite food? Share your mouthwatering picks for the best food in Cleveland in the comments below!
It's not just the food that makes Cleveland so special. We have so many attractions that are worthy of your bucket list. Here's your guide to the best things to do, see, eat, and discover in Cleveland, Ohio!
OnlyInYourState may earn compensation through affiliate links in this article. As an Amazon Associate, we earn from qualifying purchases.
More to Explore
Cleveland Food
What are the best places for carryout in Cleveland?
From Thai cuisine to BBQ and more, here are the best places for carryout in Cleveland:
Bangkok Thai Cuisine, Lyndhurst

Barrister's Deli - Restaurant - Catering

Il Rione

Open Pitt Bar-B-Que

Souper Market

Rotasu Hibachi Carry-out (Lakeshore)

Phnom Penh Restaurant

Slyman's Restaurant and Deli

My Friends Restaurant

Phở Thắng Café

To read more about the food from these local joints, check out our article about the best carryout comfort food in Cleveland.
What's the weirdest Cleveland food?
You say "weird," we say "amazing," but that's beside the point! In terms of foods, some folks consider "weird," there's the Parmageddon (also called the Parmageddonator, depending on whom you're asking). Clevelanders love pierogi and one local restaurant has figured out a totally unique way to serve this beloved dish. How, you ask? By piling them (along with other delicious ingredients) on top of a grilled cheese sandwich. This delicacy can be found at a Melt Bar and Grilled location near you. And speaking of Cleveland pierogi (it's one of our favorite topics here in CLE), this delicious dish pairs perfectly with an Italian favorite: pizza! You can pick up this specialty from places like P Jay's Pizza or you can swing by the West Side Market for ingredients to make it yourself. Either way, you're in for an absolute treat! 
Next up: the bratwurst sandwich. Because why put a brat on a hot dog bun when you could put it on a big, buttery roll? Frank's Bratwurst at the West Side Market has been serving up bratwurst sandwiches for decades, and this trend has slowly spread throughout Cleveland. Instead of a bun, a bread roll is sliced in half and stuffed with bratwurst, sauerkraut, and mustard. 
Speaking of hot dogs, The Happy Dog is a neighborhood corner bar where your craziest food fantasies come to life. These delicious dogs are accented by any and every topping you think is palatable, and creations can range from tame to grotesque (cereal-topped hot dogs? Sure!). Is The Happy Dog in Cleveland a bit weird? Admittedly. But is it 100 percent awesome? Absolutely!
Related Articles