The Hole-In-The-Wall Chinese Restaurant That's Been A Cincinnati Institution For Over 40 Years
There are some restaurants in Cincinnati that stand out and are difficult to miss… and then there are those that you never knew existed. These unassuming dining spots often reveal themselves to be wonderful hidden gems that have quietly persisted for decades. One such spot in downtown Cincinnati is Yum Yum Chinese Restaurant. Located on Race Street, this hole-in-the-wall Chinese eatery has been a Cincinnati institution for over 40 years, and despite its under-the-radar nature, it manages to carry on its tradition.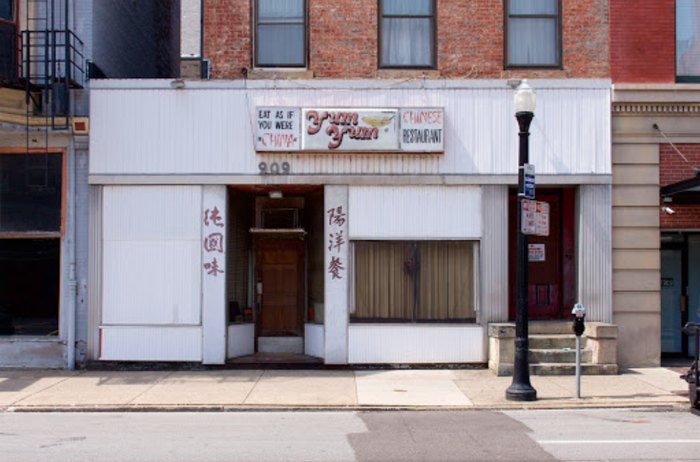 Yum Yum Chinese Restaurant is located at 909 Race St., Cincinnati, OH 45202. Again, its hours are a little unpredictable, but it is typically open Wednesday through Saturday from 6 p.m. to 9 p.m.
Yum Yum may not be at the height of its popularity, but the authentic charm and delicious food that originally gained the attention of locals still exist, making this classic hole-in-the-wall is worthy of a visit. Did you know about this hidden gem in downtown Cincinnati? Did you visit it in the 70s or 80s? Share your experience with us in the comments!
And for another Chinese restaurant in our area that's worth visiting, check out our previous article here.
OnlyInYourState may earn compensation through affiliate links in this article.