These 19 State Parks In Northern California Will Knock Your Socks Off
Northern California is the go-to destination for state parks. Whether you're hungry for a hike in the woods, kayaking along a lazy river, or fishing for a hungry camping posse, there's more to whet your appetite in our part of the state than we can list. When it comes to state parks to visit in Northern California, there are so many that you might feel a bit overwhelmed with all of your options.
Waterfalls, dense redwood forests, white water rafting, and magical trails along the Pacific Ocean mean there's no reason you should ever say you have nothing to do when you live out here. Take a peek at 19 of our favorite state parks to visit in Northern California, but be nice! We purposely excluded a few of the bullies on the block like Yosemite and Point Reyes. We want you to open your eyes and expand your horizon.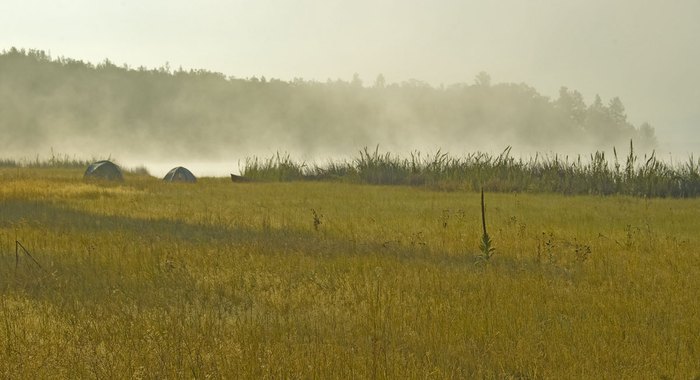 Did your favorite state park to visit in Northern California make the list? Once you've explored these state parks, how about venturing off to some of the lesser-known state parks in Northern California?
OnlyInYourState may earn compensation through affiliate links in this article.
state parks to visit in Northern California
July 28, 2022
What are the best outdoor adventures in northern California?
California isn't called the Golden State for nothing! Sure, the nickname may have some Gold Rush roots, but it's also because of the endless opportunities you can have here, and many of them are outdoors. When you're looking for things to do outside in northern California, you have more options than you realize. From camping in a yurt to cave exploring and chasing waterfalls, you'll never run out of outdoor adventures in California.
What are the most picturesque hiking trails in northern California?
One of the best things about this state is how many beautiful hiking trails in California you can take. No matter your skill level or schedule, there's a hiking trail in California with your name on it. If historic hiking is what you're all about, there are plenty of historic hikes in California you'll enjoy, like the Petroglyph Point Trail. For a secluded short and sweet hike with some stunning scenery, check out the Montgomery Grove Trail in Mendocino.
Which state parks should I visit in northern California?
Did you know there are 280 state parks in California? It's one of the largest and most diverse state park systems in the country. In addition to the 19 state parks listed above, there are plenty of other state parks to visit in California, especially in northern California. Auburn State Recreation Center is one of the best state parks in California to visit when you want to go swimming, the swimming hole located here is one of the most picturesque swimming holes in northern California.