Here's The Story Behind The Massive Paul Bunyan Statue In Northern California
Paul Bunyan and his blue ox have been welcoming visitors to Trees of Mystery in Klamath for generations. A popular roadside attraction along U.S. Route 101, the park is notably home to interpretive trails through redwoods groves, some of which contain unusual tree formations. However, it's the massive Paul Bunyan statue that makes the first impression on highway travelers.  Here's the backstory behind this beloved statue in Northern California.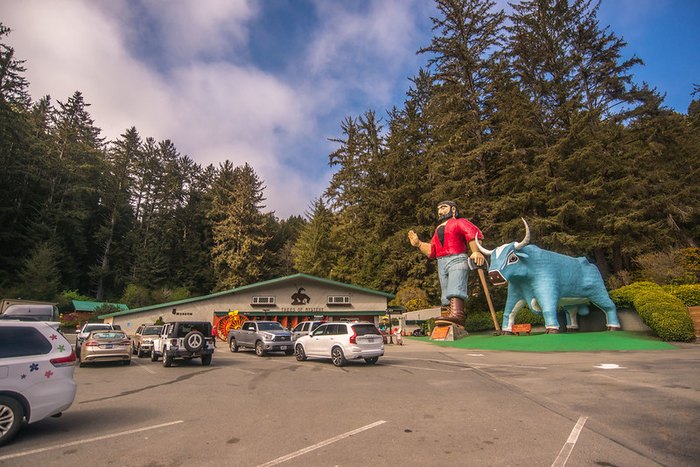 Do you have a photo with Paul Bunyan and Babe? These iconic statues have been NorCal icons for decades. Share your own memories at Trees of Mystery with us in the comments below!