The Christmas Lights Road Trip Through Northern Calfornia That's Nothing Short Of Magical
Road trips during the holidays are the best! Seeing how different parts of the state celebrate the season warms our hearts and reminds us of the strong sense of community you'll find here in Northern California. In that same spirit, we've put together a road trip to take you to some of our favorite holiday destinations. So load up the car, put on your favorite holiday tunes, and enjoy spotting some of the best holiday lights in Northern California on this Christmas road trip. Let's go!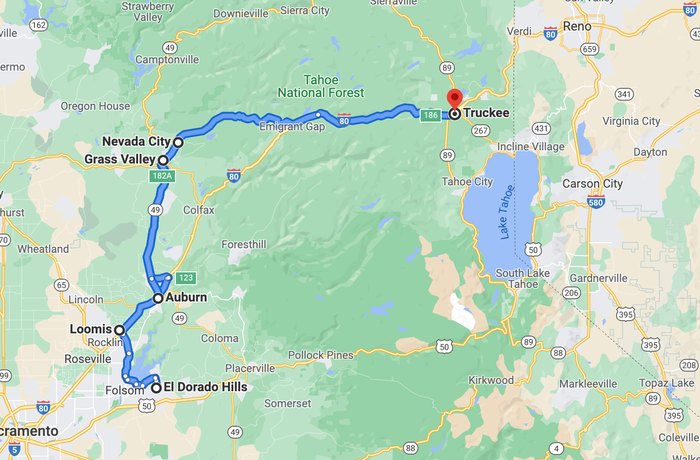 Road trips are a time-honored tradition when it comes to spending quality time with loved ones, and what better way to celebrate the holiday season than traveling the beautiful winter landscapes of Northern California with those you love best? What other Christmas lights in Northern California should be added to this list? Do you plan on a Christmas road trip this season? Feel free to tell us in the comments; we'd love to hear from you! You can also share some of your favorite seasonal destinations throughout Northern California with us by filling out a nomination form.
OnlyInYourState may earn compensation through affiliate links in this article.
Christmas lights in Northern California
October 26, 2021
What are the best winter hikes in Northern California?
California may be known for its beautiful summer weather, but that doesn't mean winter is any less magical. In fact, if you travel to Northern California during the wintertime, you can look forward to experiencing some downright enchanting outdoor spaces. Some of the best winter hikes in Northern California include the Lost Coast Trail in Ferndale, Arcata Community Forest Loop, Feather Falls Loop Trail in Oroville, Mt. Diablo in Clayton, Tall Trees Grove Trail in Orick, Hidden Beach and False Klamath Rock in Klamath, Ladybird Johnson Grove Trail in Orick, Manzanita Lake Loop in Lassen Volcanic National Park, Stagecoach Trail in Auburn, and the South Fork American River Trail in Coloma. The South Fork American River Trail is actually a 25-mile trek, which makes it great to shorten into smaller day hikes. Camping is frowned upon in this area, so be sure to plan ahead so that you don't have to. Have you ever experienced any of these beautiful winter hikes in Northern California?