18 Best Hikes In Northern California: The Top-Rated Hiking Trails To Visit In 2023
Many of us are looking for ways to connect with nature and explore the great outdoors. One of the best ways to do this is by hiking, and Northern California is home to some epic trails. To help you plan your next adventure, we've put together a list of the best hikes in Northern California. These trails have been highly rated by fellow hikers and offer some of the most stunning scenery in the region. So whether you're a seasoned hiker or just starting out, add these top-rated hiking trails to your bucket list. Happy trails!
Best Hikes in Northern California
Northern California is home to some of the best hikes in the country, with picturesque summits and challenging trails that attract outdoor enthusiasts from all over. One of the most popular hikes in the area is the Mist Trail to Vernal and Nevada Falls, which offers beautiful waterfalls and breathtaking vistas. Another great option is the Upper Yosemite Falls Trail, which takes hikers to the top of the tallest waterfall in North America. For those looking for a unique experience, the Devil's Slide Trail is a must-try, with its steep inclines and panoramic views of the Pacific Ocean. No matter which trail you choose, you're sure to have an unforgettable adventure in Northern California's great outdoors.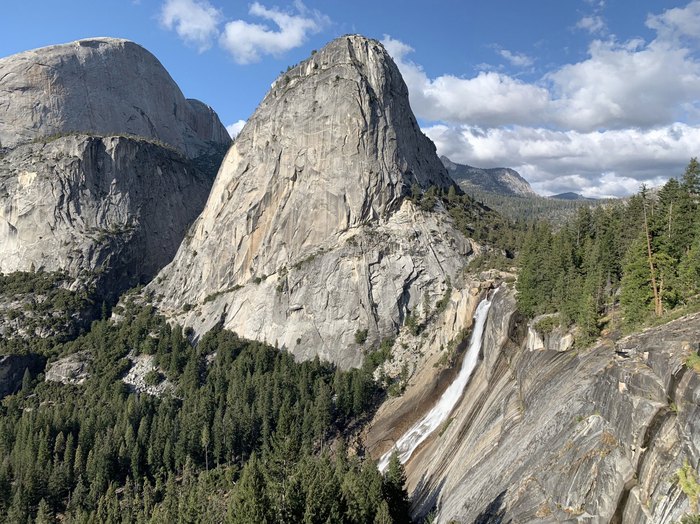 Best Short & Easy Hikes in Northern California
For some great short and easy hikes in Northern California, look no further than the Lower Yosemite Falls Trail, the Cosumnes River Walk Trail, and Bumpass Hell. These hikes offer beautiful scenery, moderate difficulty, and a chance to get outside and enjoy nature without strenuous climbing or hiking.
Hardest Hikes in Northern California
Northern California has some challenging hikes, including the EURL, Mount Tallac Trail, and Alamere Falls via Coast Trail from Palomarin Trailhead. These hikes require physical endurance and mental fortitude but offer breathtaking views and a sense of accomplishment. If you're up for the challenge, these hikes are worth adding to your list of hikes to try.
Best Waterfront Hikes in Northern California
The Cataract Falls Trail, Mirror Lake Loop, and Eagle Lake Trail are three top waterfront hiking options for outdoor enthusiasts. Each trail offers water views and beautiful surrounding landscapes, making them perfect for a day trip or weekend adventure. Whether you're looking for a challenging hike or a relaxed stroll, these trails have something for everyone.
Best Winter Hikes in Northern California
If you're looking for some winter hikes and a peaceful break from the hustle and bustle of city life, you should check out Lassen Peak, Tahoe Rim Trail to Picnic Rock Viewpoint, and Bear Valley Mountain Ski Resort to Bear Lake. Bring plenty of warm clothes and your trusty hiking shoes, and prepare to have some wintertime fun.
Best Hikes near Sacramento
If you're looking for hiking spots near Sacramento, you're in luck! There are plenty of trails to explore in the area. Some popular options include the American River Parkway, Guy West Bridge to Watt Avenue Bridge, and the Capitol Park Loop Trail.
Have you explored these best hiking trails in Northern California? Are they the top hiking trails and best places to hike in Northern California? Let us know – we're excited to hear from you!
Whether you're an experienced hiker seeking elevation gain and switchbacks or a beginner looking for a day hike, this hub offers a wide range of options to meet your needs. And don't forget to take advantage of the opportunity to try Try AllTrails+ For Free, providing you with even more resources and features for your hiking adventures!
OnlyInYourState may earn compensation through affiliate links in this article.
More to Explore
The Best Hikes In Northern California
Does Northern California have good hiking trails?
Northern California's best hiking trails include:
What are the best months to hike in Northern California?
If you're doing some Northern California hiking, we'd recommend going during the summer or early fall if you're hitting the mountains. If you're looking to explore the low-lying parts of the state, spring, and fall are generally the most pleasant times to do so. Winter snow can make hiking difficult from around October or November through early July, so if you're looking for normal dry-trail conditions, you'll want to wait until the snow has melted.
Related Articles
Explore Northern California
Featured Addresses

Northern California, CA, USA