The Horseback Riding Trail In North Carolina That's Pure Magic
Horseback riding is a magical experience and western North Carolina is filled with several stables that offer guided rides and trails. Reaching elevations of 5,500 feet, taking in stunning views of the Pisgah National Forest, or weaving your way through dense, cool mountain forests near Bald Mountain Creek – Wolf Laurel Stables is a unique way to spend a beautiful spring day.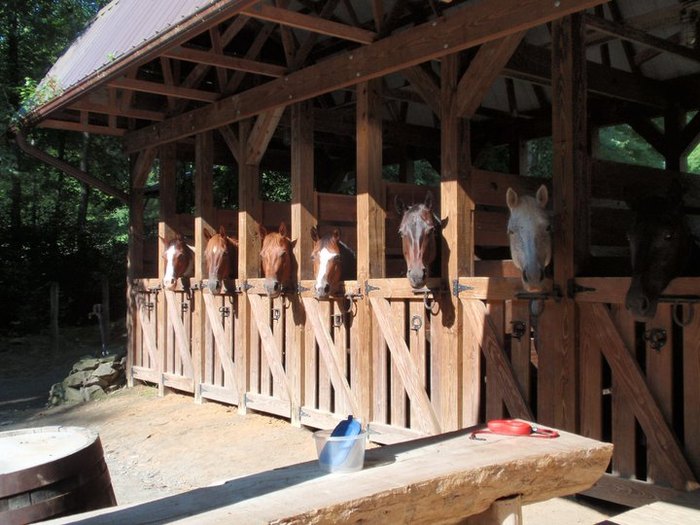 What a neat idea for something different or for seasoned riders to explore more of their beautiful state. Have you been here before? What are some of your favorite horseback riding trails in North Carolina?
You'll find Wolf Laurel Stables at
5860 Bald Mountain Road
Burnsville, NC 28714
For more information, visit their website here.
While in the area, stop by this beloved destination and hop on board!