This Hidden Waterfall Park In North Carolina May Become Your New Favorite Destination
North Carolina is a stunner of a state, with picturesque parks and postcard-perfect waterfalls. Hidden waterfalls abound in North Carolina; however, you won't find many that are the main attraction for a city park, or quite as majestic as McGalliard Falls. Located in the beautiful town of Valdese, this hidden waterfall park in North Carolina is absolutely worth a visit.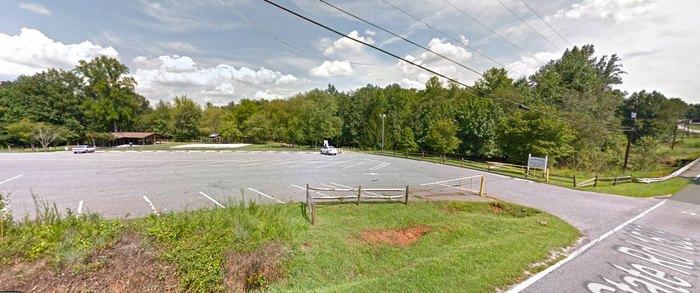 Are you ready to visit this waterfall park in North Carolina? Here's a link to the Google Map to guide your journey. The park is open year-round from dawn to dusk. Admission is free. Find McGalliard Falls Park at Falls Road, Valdese, NC, 28690
Address: McGalliard Falls Park, Church St NW, Valdese, NC 28690, USA
Waterfall Park in North Carolina
January 24, 2021
What's the most beautiful waterfall in North Carolina?
With North Carolina being home to over 250 waterfalls, it's a little hard to pick just one — but we'll try!  Looking Glass Falls scores major points for being both beautiful and accessible. It's easily accessed from roadside parking off of US 276, making this waterfall one that the whole family — including the grandparents and little ones, can easily enjoy. We're also partial to Cathedral Falls; it's basically the quintessential waterfall, complete with cascading white waters and a green-blue pool at the bottom. Breathtaking! For more gorgeous North Carolina waterfalls, check out this "best of" list.
Are there any other under-the-radar parks in North Carolina?
If you're looking for an off-the-beaten path kind of experience, North Carolina has lots of options! Did you know North Carolina has its very own Fountain of Youth? Discover a (reportedly) tried-and-true Fountain of Youth in the small town of Crumpler. Many people swear by its healing properties and now you can too. Find out where it's located in this article. Over in Fayetteville at Carver's Falls, there's an epic swinging bridge that's simultaneously terrifying and completely awesome. Read all about this little-known park adventure here.
What are some scenic hikes in North Carolina?
Oh, North Carolina: you are so beautiful and scenic. From coastal pine forests to sweeping mountain vistas, North Carolina's is filled with abundant natural beauty and super scenic hikes. Roan Mountain may be the most scenic. From feeling straight out of Middle Earth to offering one of the most unique mountain landscapes found in the western region of the state, Roan Mountain is a must-see for any North Carolinian. Spanning five miles, this small mountain chain (referred to as a Massif) is home to abundant rhododendron and wildflower blooms in early summer, whimsical trails lined with dense spruce-fir forests, and sweeping, open fields atop mountain peaks. It's magical.
Address: McGalliard Falls Park, Church St NW, Valdese, NC 28690, USA