Don't Drive Down These 7 Haunted Roads In North Carolina Or You'll Regret It
North Carolina is full of haunted history. But ghosts aren't strictly limited to haunted houses or estates. Some restless spirits seem to inhabit other unexpected places, like an alley, a highway, or a bridge. Once you know a little more about what to look for, you'll find that North Carolina's spirits roam all around the state. For those unafraid of a potential paranormal encounter, we present you with some of the most haunted roads in North Carolina. So brace yourself, and expect the unexpected when it comes to this eerily haunted places in North Carolina.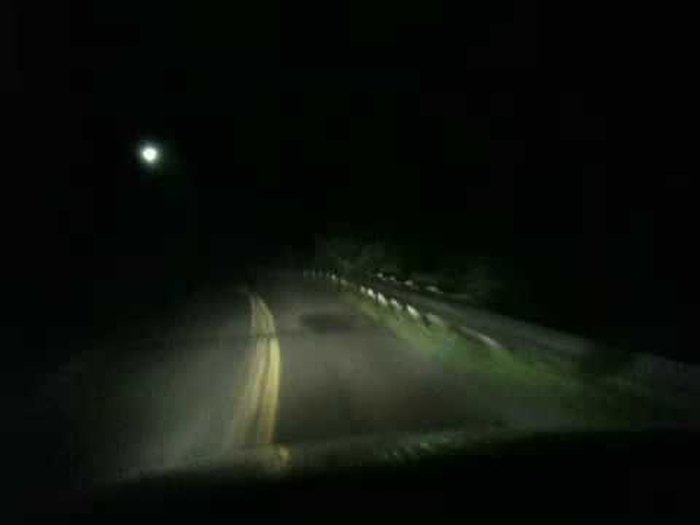 Do you have any ghost stories, or know of any more haunted roads in North Carolina? Tell us in the comments below! For related content, you might be curious to check out this road trip to North Carolina's ghost towns.
Address: Whiteville, NC 28472, USA
Address: Richfield, NC, USA
Address: Asheville, NC, USA
Address: Valle Crucis, NC 28679, USA
Address: Jamestown, NC, USA
Address: Rural Hall, NC, USA
Haunted Roads in North Carolina
August 03, 2020
What are the scariest haunted attractions in North Carolina?
After reading the above article outlining the most haunted roads in North Carolina, it probably won't surprise you to learn that the Tar Heel State is chock-full of terrifying attractions, whether they're historic or man-made. If you're looking for thrilling haunted parks in North Carolina, you'll want to check out Clayton Fear Farm, the Original Hollywood Horror Show, Panic Point, Kersey Valley Spookywoods, and the Woods of Terror. If you're looking for a spooky thrill, these man-made haunted attractions promise loads of fun (and terror).
Can I visit any abandoned places in North Carolina?
There are countless abandoned places in North Carolina, and maybe of them can be visited. One of the most famous abandoned places in North Carolina is Portsmouth Village near Ocracoke. This tidal village was established in 1753 by the North Carolina Colonial Assembly and was once a bustling port town. However, hurricane after hurricane demolished the landscape and eventually caused all residents to leave by 1971. Today, visiting Portsmouth Village, you'll notice abandoned buildings that nature is slowly reclaiming. You can learn more about experiencing this abandoned village in North Carolina.
What haunted hiking trails in North Carolina can I take?
While it's predictable to spot ghosts on eerie roads or in historic buildings, it's far less common to witness an apparition on a hiking trail. Yet here in North Carolina, it's entirely possible. Simply head to the Goldmine Loop Trail, a three-mile hike with a fascinating history. The trail meanders past beautiful scenery, but it's the abandoned tunnel that is the true cause of intrigue. The infamous Road To Nowhere speaks of promises unkept and families who were forced to leave. Today, there's something troubling about being near the bridge, and many report feeling a sense of uncertainty and despair upon arrival. You can read more about the complicated history of this haunted North Carolina hike.
Address: Whiteville, NC 28472, USA
Address: Richfield, NC, USA
Address: Asheville, NC, USA
Address: Valle Crucis, NC 28679, USA
Address: Jamestown, NC, USA
Address: Rural Hall, NC, USA