There's A Hike In North Carolina That Leads You Straight To An Abandoned WWII Bunker
When it comes to trails that lead to abandoned places in North Carolina we are often writing about historical spots deep in the woods of the mountains in the Tar Heel State (like the remains of Rattlesnake Lodge, or the trail to the ghost town of Lost Cove), but this epic hike is along the coast. Further, it leads to what was once speculated to be the second greatest tourist attraction in North Carolina. Read on to learn how a single WWII bunker could attain such a high regard in the minds of tourists and locals alike.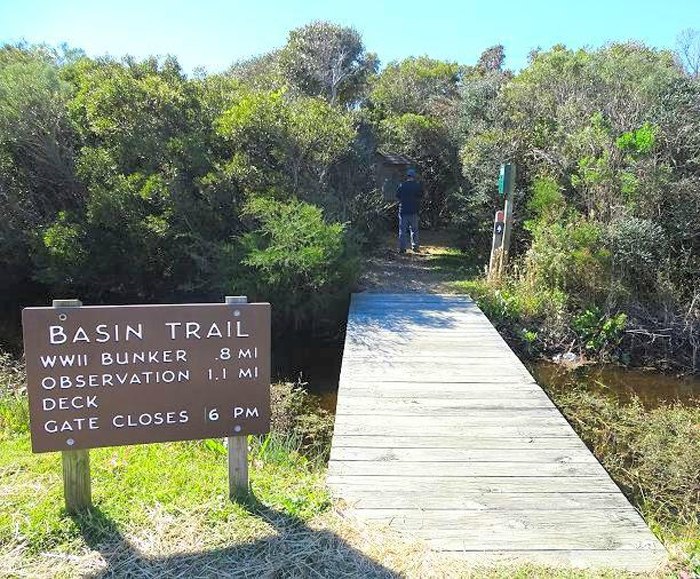 In June of 1972, after 17 years of sustaining life in the primitive dwelling, the famous Fort Fisher Hermit was found dead of an apparent heart attack in the bunker that still stands. He was 79 years old.
Have you heard of this WWII bunker at Kure Beach that's famous beyond reason? And more importantly, did you get to meet The Fort Fisher Hermit?? We'd love to know!
Getting to the WWII bunker is a short, round trip hike of only 2.2 miles (bring bug spray!) on the Basin Trail that originates near the visitor center at Fort Fisher Recreation Area in Kure Beach. The address for Fort Fisher State Recreation Area is 1000 Loggerhead Rd., Kure Beach, NC 28449. More information can be found on the official website for Fort Fisher here; trail insights can be found at this link on alltrails.com.