18 Best Hikes In North Carolina: The Top-Rated Hiking Trails To Visit In 2023
Are you looking to hit the trails and explore nature in the Old North State? Check out our hand-picked list of the best hikes in North Carolina. Whether you're a seasoned hiker or just starting out, these trails will provide a fun and rewarding experience. So get ready to add some incredible destinations to your bucket list and hit the trails for your next adventure-filled hiking journey.
Best Hikes in North Carolina
This state offers some of the best hikes in the Southeast, allowing adventurers to explore the majestic beauty and pristine wilderness that North Carolina is renowned for. From a moderately challenging trail in the Pisgah National Forest to an easy route through the enchanting DuPont State Recreational Forest, there's something for everyone on this list. Whether you're seeking a thrilling ascent or a leisurely stroll, these hiking trails will captivate and inspire nature lovers of all levels.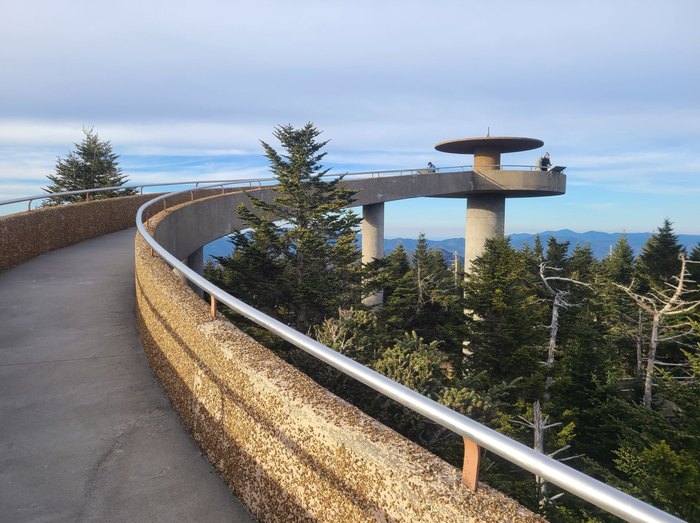 Best Short & Easy Hikes in North Carolina
North Carolina offers a variety of delightful short and easy hikes, catering to hikers of all levels. Discover the picturesque trails of Linville Falls, where you can enjoy the calming sounds of waterfalls amidst lush forests. Into bird watching? Explore the scenic paths of Dry Falls Trail. These accessible hikes showcase North Carolina's natural beauty and are perfect for an outdoor adventure if you're short on time.
Hardest Hikes in North Carolina
North Carolina boasts some of the toughest hikes in the region. These trails offer an impressive challenge, requiring endurance and resilience. From the rugged terrain of the Appalachian Trail to the steep slopes of Mount Mitchell, these hikes will push you to your limits. Take on these challenging trails in North Carolina for a thrilling and rewarding experience.
Best Waterfront Hikes in North Carolina
The Tar Heel State offers a plethora of stunning waterfront hikes, providing hikers with unforgettable experiences. One standout is the Moores Knob Trail in Hanging Rock State Park, and another must-visit is the Shortoff Mountain trail, both offering a challenging yet rewarding adventure. Whether seeking panoramic views from mountain peaks or serenity along gorges and creeks, North Carolina's best waterfront hikes promise water views for nature lovers of all levels.
Best Winter Hikes in North Carolina
Embrace the beauty of winter in North Carolina by embarking on some of the best winter hikes in the state. Cliffs of the Neuse State Park offers a beautiful winter landscape with its majestic cliffs overlooking the Neuse River. For a more challenging adventure, the Coon Tree Loop to Perry Cove Trail provides a scenic and invigorating experience, traversing through mountains and showcasing the natural splendor of the region.
Additionally, Norman Wilder Forest offers a serene and peaceful winter hike surrounded by hardwoods and evergreens. These three destinations promise unique winter hiking experiences that allow you to connect with nature and appreciate the tranquility of North Carolina's winter season.
Best Hikes near Raleigh
Discover unique hiking experiences near Raleigh, North Carolina, including the scenic Neuse River Trail, the popular Lake Johnson, and the fun Company Mill Trail to Reedy Creek Trail Loop. Immerse yourself in the lush nature of the region and explore the picturesque landscapes that await.
Have you enjoyed any of these trails? Think they are some of the best hiking Trails in North Carolina? What do you think are the best places to hike in North Carolina? Some of our favorite places to hike are in the city of Asheville in Western North Carolina and the Outer Banks. Let us know your favorites – we'd love to hear from you!
Whether you're an experienced hiker looking for miles of trails and a strenuous hike or just starting out looking for a day hike in the North Carolina mountains, this hub has everything you'll need, and be sure to Try AllTrails+ For Free!
OnlyInYourState may earn compensation through affiliate links in this article. As an Amazon Associate, we earn from qualifying purchases.
More to Explore
Best Hikes in North Carolina
Does North Carolina have good hiking trails?
North Carolina's best hiking trails include:
What are the best months to hike in North Carolina?
The best months to hike in North Carolina are from early April to mid-June and from early September to early November, offering pleasant weather and opportunities to enjoy the state's natural beauty and outdoor activities.
Related Articles
Explore North Carolina
Featured Addresses