Most People Don't Know About This Old West Theme Park And Steakhouse In North Carolina
Where else but near the coast and seemingly out in the middle of nowhere would you expect to find an Old West theme park and steakhouse? If you've never been to Deadwood, located 20 miles northeast of Greenville, NC, then you're in for a treat the entire family will love! This secret little gem is bustling with activity and you'll want to go, so take a look at some of the features below, and then work it into your plans in the coming year.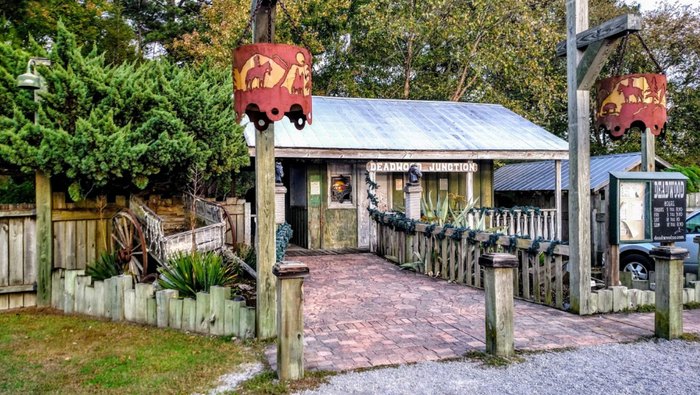 Deadwood and the Smokehouse Grill are only open four days a week. The hours are Thursday 5:00 p.m. to 9:00 p.m., Friday 5:00 p.m. to 10:00 p.m., Saturday from 12:00 p.m. to 11:00 p.m., and Sunday from 12:00 p.m. to 9:00 p.m. Reservations are recommended for dinner. Call 252-792-8938.
Deadwood is located at 2302 Ed's Grocery Rd. in Williamston, NC 27892. As a mere point of reference, it's 20 miles northeast of Greenville, 45 miles southwest of Edenton, and 130 miles northeast of Fayetteville. Learn more on their official website!
Hidden gems are our specialty! To see more, take a peek at a warm-weather park in North Carolina you won't want to miss!