Stay Away From North Carolina's Most Haunted Street After Dark Or You May Be Sorry
North Carolina has plenty of history and haunts, with one of our most haunted cities being Asheville. From an architect buried in the walls of his own creation to the Pink Lady of the Grove Park Inn, even to all the mysterious hauntings at the Biltmore Estate – things get both spooky and historic in this mountain city. Yet, there's one place where if you stroll after dark, things might get extra frightening. This very well might be the most haunted street in North Carolina.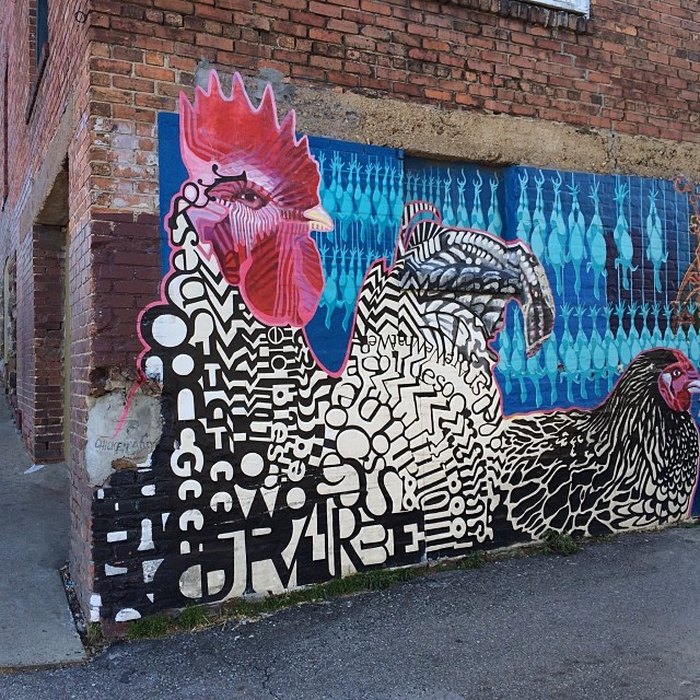 While those who now call Chicken Alley home have obviously had to make peace with Dr. Smith's ghost (and frequent habit of tapping his cane) it's also an eerie place where a few brave visitors will walk alone down on a dark night. Have you been to the most haunted street in North Carolina before or witnessed Dr. Smith's ghost yourself?
If you're looking to take your ghost investigation to a statewide level, we've compiled the 10 most terrifying, haunted places in the state.
OnlyInYourState may earn compensation through affiliate links in this article.
More to Explore
most haunted street in North Carolina
Are there other haunted streets in North Carolina? 
The Tar Heel State is home to some pretty terrifying tales. Whenever you have a long history there are bound to be legends that emerge. There is plenty of dark history in this southern gem. There is a story of a road in Whiteville where a young girl was murdered. It is said her heart was cut out by her killer and when you drive the road today you will hear the beating of a heart and it will get louder and louder as you get closer to the crime scene. A horrific accident in Richfield now has tales of ghosts that will push cars up the hill when you put it into neutral. These are just tastes of things you will find on these 7 haunted roads. 
What are some other creepy spots in North Carolina?
If you dare to continue down the road of the unknown then we have more horror for you. Check out the tragedy surrounding the Cowee Tunnel and see just why it is a terrifying place to go. Cemeteries are always a popular place when you want to find the active dead wandering around. These 7 cemeteries will tell tells of bleeding arches, angry ghosts, and whole phantom armies from old wars haunting the grounds. There is also an Airbnb you can share with a ghost. If spending a lovely night with disembodied footsteps, mysterious music boxes, and flickering lights doesn't bother you then this place can be yours for the night. We say it is yours, but you will have to share it with a ghoul. If you don't want to stay the night in a haunted house then perhaps a tour of one will be more to your liking. There is a coastal property that has been visited by some rather abnormal supernatural activity.
Related Articles
Explore North Carolina
Featured Addresses

Chicken Alley, Asheville, NC 28801, USA