This Charming North Carolina Town Is Picture Perfect For An Autumn Day Trip
Located between Asheville and Boone, in the shadow of the highest peak east of the Mississippi, Burnsville is home to 1,700 residents who call this gorgeous and quaint mountain town home. Although it was once a locals-only place that revolved around the grassy town square dating back to 1834, over the last decade, Burnsville has grown into a bona fide destination for travelers. The next time you're looking for a fun adventure in the Tar Heel State, don't ask Siri "What are some fun day trips near me in North Carolina" — instead pack up the car and head out to explore the charming small town of Burnsville!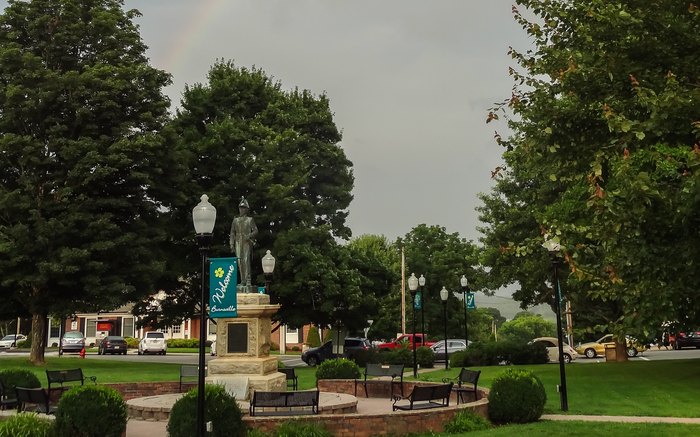 Burnsville really is such a picturesque place, and you can't beat the diverse amount of activities and culture found here. Have you visited Burnsville before? While you're exploring Burnsville, these scenic drives aren't far away and are the perfect way to make the most of the beautiful area!
Still suffering from a case of wanderlust? Before you Google "day trips near me in North Carolina," check out this roundup of some of the best and most unique day trips you can take in the Tar Heel State!
Address: Burnsville, NC 28714, USA
Day trips near me in North Carolina
September 11, 2021
What are some fun day trips in North Carolina?
North Carolina is such a fun state to explore; we have everything from scenic parks and charming small towns to world-class attractions and destinations. There's so much to explore here in the Old North State, that we put together a list of 12 unique day trips in North Carolina perfect for satisfying your wanderlust.
What are the best small town day trips in North Carolina?
In addition to Burnsville, Brevard is an absolute gem of a small town in the Tar Heel State — especially if you're into antiquing! From specialty antique stores to unique shops that have diverse items, including hard-to-find antiques, Brevard is absolute heaven and the best antiquing town in North Carolina. It's also incredibly beautiful; located adjacent to Dupont State Forest and 19 miles (30 minutes) from the Blue Ridge Parkway. The are so many things to love about this western Carolina town, including the beautiful surroundings. In addition, it's safe, family friendly, and has a thriving arts culture. Perhaps that's why their antique and vintage stores attract so many visitors — and why you should visit on your next day trip in North Carolina, too!
What are some of the most beautiful towns in North Carolina?
After visiting North Carolina, most people want to pack up their life and move here forever. From the beach to the mountains, we have it all. Of course, North Carolina has its big cities; but for those who like to live a more intimate, slow, and down-home life there are also some beautiful small towns just for you. This article features 10 of the most charming small towns in North Carolina, including New Bern, Boone, Hillsborough, and Beaufort. What's your favorite small town to visit in North Carolina?
Address: Burnsville, NC 28714, USA