9 Things No One Tells You About Surviving A Buffalo Winter
When outsiders think of Buffalo, they often think of it as a place where the winters and wings are endless. While one of these things is certainly true (give us wings or give us death), the other, thankfully, is not. Contrary to popular opinion, our winters are not everlasting. They are, however, quite complex. Buffalo winters are rough, but they are a part of our reality and truly, they are a part of who we are. Here are 9 things no one tells you about surviving a winter in Buffalo, New York.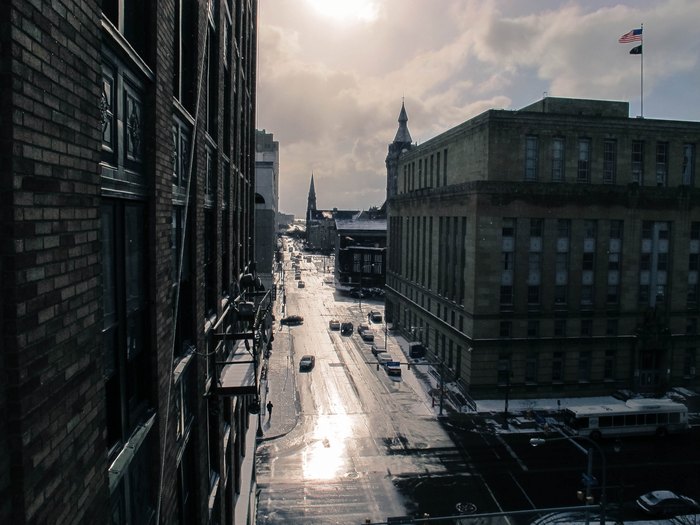 Do you have Buffalo winter survival tips you want to share? Drop a note in the comments so we can spread the word!
OnlyInYourState may earn compensation through affiliate links in this article.
More to Explore
Buffalo Winters
Does Buffalo get a lot of snow? 
Ha, that's a funny question. If I just said yes, that would be the understatement of the year. Buffalo gets a lot of snow, and is one of the snowiest places in the northeast. This city averages 95.4 inches of snow each year. Most of it caused by the lake effect that develops due to the Great Lakes.
Other New York cities that get a whole lot of snow include:
Oswego (136 inches in 2021)
Watertown (122 inches in 2021)
Syracuse (110 inches in 2021)
Fredonia (118 inches in 2021)
Fairmount (108 inches in 2021)
Jamestown (104 inches in 2021)
Buffalo is very snowy, but it's not the snowiest. How about temperature? How cold is Buffalo and what are the coldest places in New York?
A lot of people feel like Buffalo is super cold all of the time, but that's not the case. In the summertime, the average daily high temperature is 70°. During the winter, the average daily high temperature is 40°, which isn't really that cold. Of course, sometimes the temperatures get below freezing, but that's not usually for very long. Even in January, the average low is just 21°.
There are some places in New York that are far colder than that. Take Saranac, for example. It's the coldest place in New York. In January, the average low is 1.6°.  On average, there are 291 days per year where the temperature dips below 32°.
What are the biggest snowfalls in US history?
There have been some big blizzards in our nation's past! Here are a few you may have heard of:
The Great Blizzard of 1888
The Knickerbocker Storm of 1922
The Great Appalachian Storm of 1950
California Snowfall of 1959
The Chicago Blizzard of 1967
The Blizzard of 1978
The Storm of the Century 1993
The Great Blizzard of 2003
The New York City Blizzard of 2006
Snowmaggedon 2010
Winter Storm Jonas 2016
Related Articles
Featured Addresses