18 Best Hikes in New York: The Top-Rated Hiking Trails to Visit in 2023
Hiking in New York is always a special time to explore all of our natural wonders. From the stunning viewpoints of Sam's Point, the highest point of the Shawangunk Ridge, to a quiet nature trail in Harriman State Park, there are so many options for enjoying the great outdoors in New York. Let's get inspired by taking a look at some of the best hikes in New York.
Best Hikes in New York
New York may be known for the Big Apple, but once you get out of the city it is a whole new world out there. Let's lace up our boots and hit the trails to find some amazing hiking trails and places to explore all around New York.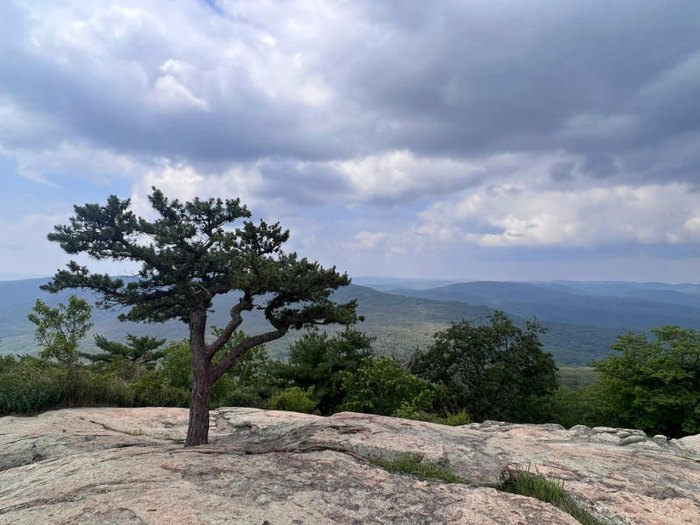 Best Short & Easy Hikes in New York
A hiking trip in New York doesn't have to be a grueling through-hike on the Appalachian Trail. It could simply be a stroll on a busy sidewalk in New York City. The most important thing is that we get outside and enjoy putting one step in front of another until we discover something new. Here are some quick and easy hikes around New York.
Hardest Hikes in New York
Whether you tackle these hikes in one solid day trip or plan a weekend backpacking excursion, these long and difficult hikes will challenge you not only physically but spiritually as well.
Best Waterfront Hikes in New York
Okay NYC hikers let's get out in the wilds of Upstate New York to discover stunning waterfalls, babbling brooks, rushing rivers, and cool crystal clear lakes. These waterfront hikes are both inspiring and beautiful.
Best Winter Hikes in New York
Sure, New York winters are a bit on the wild side. But when the sun comes out and the snow crystals twinkle our beautiful state is simply magical. Let's check out a few places where we can enjoy a winter hike, a snowshoe clomp through the woods, or a nice smooth trail for cross-country skiing.
Best Hikes near Albany
Even if we live in the city we can enjoy some great places to hike or take a walk. Here are a few places to get outside and enjoy nature near our lovely capital city.
There are so many wonderful areas to explore in New York, we have nearly scratched the surface of the best hikes in New York. From the deep gorge and giant ledges of Letchworth State Park known as the "grand canyon of the East" to the iconic Niagara Falls. When choosing the best hikes in New York you really can't go wrong with any part of our beautiful state.
We hope you have been inspired to get outside and enjoy every panoramic view you can track down from Rainbow Falls to Devil's Hole State Park overlooking the Niagara River Gorge. Before you head out to enjoy all of these hiking trails in NY, give AllTrails Plus a try, and be sure to check out our ultimate guide to all the must-have hiking gear.
OnlyInYourState may earn compensation through affiliate links in this article. As an Amazon Associate, we earn from qualifying purchases.
More to Explore
More places to hike in New York
Does New York have good hiking trails?
New York has many miles of trails to explore from the iconic Appalachian Trail and Catskill Mountains to smaller city parks and walking trails around Saranac Lake, for example. Here are some good hiking trails and areas to explore in New York:
Storm King Mountain
Breakneck Ridge
Panther Mountain
Watkins Glen State Park
What are the best months to hike in New York?
Hiking in New York is possible all year long if you don't mind braving the cold and snow. The best months to hike in New York for most of us are the warmer months from April through October. Each person has their favorite month to hike, whether it is a cool fall hike when the leaves are at peak color around Lake George, a spring hike when the wildflowers bloom in Ithaca at the Cornell Botanic Gardens, or a hike to Buttermilk Falls.
Related Articles
Explore New York