These 9 Charming Apple Orchards In New York Are Great For A Fall Day
If you've been following along with all of our fun-filled autumn posts, then you might remember last week we talked about how New York is home to one of the best apple orchards in America. But if you don't live out in Onondaga County and are wondering what other apple orchards are worth checking out in the Empire State, then don't worry because there's plenty! From up in the Adirondacks to down in the Catskills and out in Western New York and the Finger Lakes, here's a list of the best apple orchards in New York. These charming places are perfect for a day trip.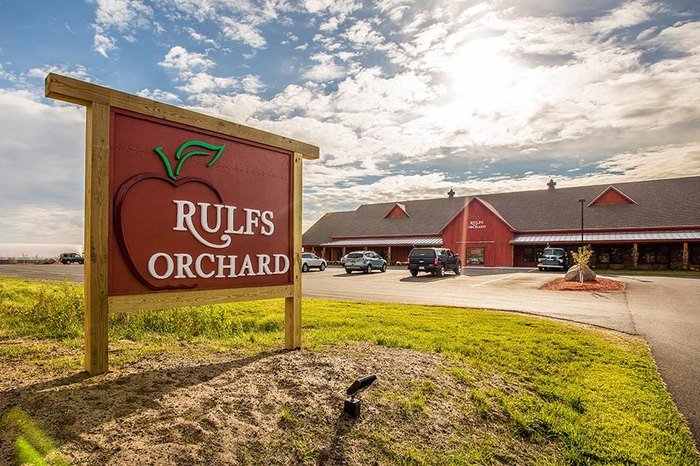 It's impossible not to love apple picking in New York. Tell us in the comments which apple orchard in our state is your favorite to visit!
If you're still wondering what to do in fall in New York, check out These 9 Charming Cider Mills In New York That Will Have You Excited For Fall!
Best Apple Orchards In New York
September 12, 2019
Where can I go apple picking in New York?
In addition to Ruffs Orchard, Abbott Farms, and the other places featured on this list, Fishkill Farms is an excellent place to go apple picking in New York. This lovely place has attracted apple lovers since the 1960s, and their fruit is beyond delicious. Just go to 9 Fishkill Farm Road in Hopewell Junction. A world of tasty treats awaits you. Wilkens Fruit and Fir Farm is another wonderful place to pick apples in New York. In addition to their stunning orchard, this farm is home to the most scrumptious apple cider donuts around. You'll find this hidden gem at 1335 White Hill Road in Yorktown Heights.
When is the best time to visit an apple orchard in New York?
New Yorkers can enjoy fresh apples as early as July 15th, but their peak season is between August 27th and October 15th. If you go to an apple orchard in the fall, you'll get the added bonus of being able to enjoy some spectacular autumn activities. Many orchards feature pumpkin patches, hay rides, and corn mazes this time of year. Gather up your family and make plans!
What are the best farms to visit in fall in New York?
There are dozens of idyllic farms in New York. If you want to play with animals, head over to the Woodstock Farm Animal Sanctuary. If you want to devour delicious ice cream, venture to Lazy Crazy Acres in Arkville, New York. The gelato found at this little farm is so fresh, they say it's "cow to cone." For pumpkin picking, jet over to Apple Dave's Orchards. This pretty place is located in Warwick, and its home to a splendid apple orchard and giant pumpkin patch.