A New Mexico Steakhouse In The Middle Of Nowhere, The Adobe Deli Is One Of The Best On Earth
Looking for your next favorite destination dining location? If you love a good steak like us, then we know you're going to fall in love with the Adobe Deli Steakhouse in New Mexico that feels like it's sitting in the middle of nowhere.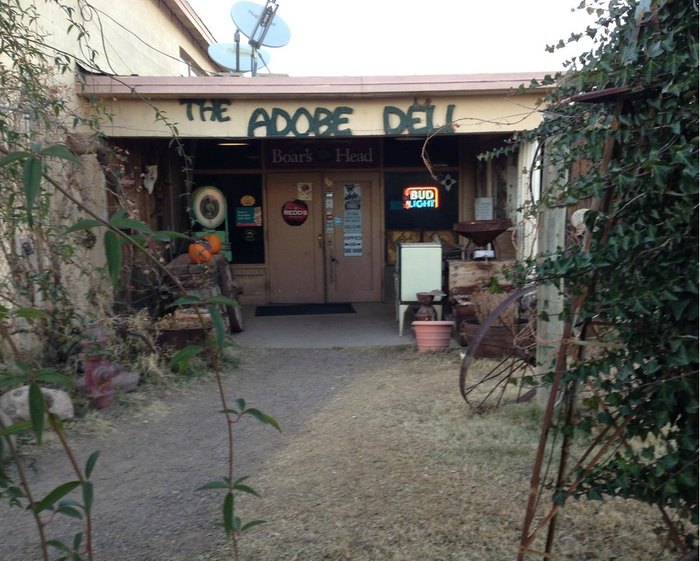 Adobe Deli Steakhouse is located at 3970 Lewis Flats Road SE in Deming, about 20 minutes east of the city's center. You can find details about their hours, menu options, and more by visiting their website or Facebook page.
Looking for more incredible steakhouses around New Mexico? Read about some of our favorite restaurants in These 11 Mouth-Watering Steakhouses In New Mexico Are A Carnivore's Dream.
OnlyInYourState may earn compensation through affiliate links in this article.
Address: 3970 Lewis Flats Rd SE, Deming, NM 88030, USA
The Adobe Deli Steakhouse In New Mexico
August 28, 2020
What are the best restaurants in New Mexico?
There are many local restaurants in New Mexico that rival the best of the best. For a locally famous spot, try Charlie's Spic & Span in Las Vegas, NM. They are a bakery and eatery with delicious New Mexican cuisine. You won't want to leave there before you try their stuffed sopaipillas. For a spot of the best fine dining in the state, try Geronimo in Santa Fe. It's been featured on lists of the top restaurants in the country - and for good reasons. Their dishes are top-notch and the atmosphere you'll enjoy them in is divine.
Where are the best hole-in-the-wall restaurants in New Mexico?
Sometimes the best restaurants aren't always the most obvious ones. To score a delicious meal in a place you might have otherwise passed right by unknowingly, visit some of these restaurants in New Mexico. Chile Works in Los Alamos, New Mexico has amazing burritos that you can customize to have your favorite fillings. The building is tiny and easily missed, but worth stopping at. Did you know there's a steakhouse in New Mexico attached to a liquor store? Confusing from the outside but easily worth checking out on the inside, the Monte Carlo Steakhouse in Albuquerque looks just like your typical liquor store on the outside, but they're serving mouthwatering steaks on the inside.
Where can I find the best steaks in New Mexico?
If you consider yourself a carnivore that loves a perfectly made cut of steak, try some of these steakhouses in New Mexico. The Lucky Bull Grill in Carlsbad, New Mexico has hand-cut steaks expertly cooked. They also have poutine for a side, done New Mexico-style with green chile gravy instead of normal gravy. La Ventana Steaks & Spirits, located in Grant, New Mexico, has amazing steaks that are each carefully aged and lovingly crafted into drool-worthy meals. Speaking of aged beef, the Double Eagle in Mesilla, New Mexico has the only dedicated steak aging rooms in the state, plus a wine cellar. The result is a steak dinner you'll never forget.