These 10 Amazing New Mexico Restaurants Are Loaded With Local History
The nation's oldest house and oldest church can both be found in New Mexico. Pretty much wherever you go in the Land of Enchantment, you encounter reminders of our state's long history. This is certainly true of restaurants – especially the oldest restaurant in NM, El Farol. Some of these 10 restaurants are housed in historic buildings, while others have been in business for so many years that they've become a part of New Mexico history.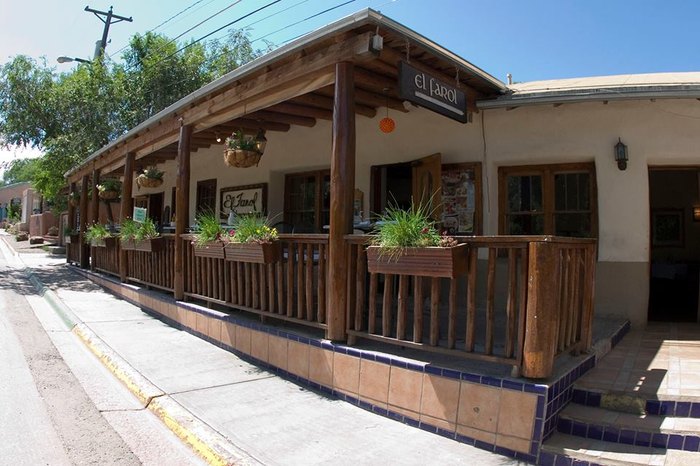 There are so many historic restaurants in NM that we couldn't possibly feature them all. Feel free to add any awesome spots, which dish up both impressive food and history, in the comments. Also, tell us if you've ever been to the oldest restaurant in NM! To learn more about some of the oldest places in New Mexico, check out these charming, historic towns in our state.
OnlyInYourState may earn compensation through affiliate links in this article.
Oldest Restaurant in NM
June 29, 2022
Are there any historic restaurants in NM?
If you love dining at restaurants with storied pasts, you've come to the right state. There are plenty of historic restaurants in NM where you can do just that. One of our favorites is the Plaza Cafe, located in Santa Fe. With two locations in town, this local institution boasts an extensive menu of scratch-made dishes, from New Mexican classics to diner fare and everything in between.
What are the best mom & pop restaurants in New Mexico?
Searching for mom & pop restaurants in New Mexico? We can't get enough of Sadie's in Albuquerque. A household name in the Capital City, this family-owned eatery features recipes that have been passed down over generations. The portions here are absolutely massive, and everything on the menu is a winner. If you need a suggestion, the nachos are especially delicious. You can even find their salsa in grocery stores across the state - that's how good it is!
Where can I dine at the most beautiful restaurant in New Mexico?
While there are lots of New Mexico restaurants located in unforgettable settings, few compare to Gabriel's. Many call this Santa Fe eatery "the most beautiful restaurant in New Mexico," and it's easy to understand why. It's perched on a hilltop overlooking the expansive Sangre de Cristo mountain range, offering views that extend for miles in all directions. The food is delicious, too, from the tableside guacamole to Southwest staples like green chile stew.