18 Best Hikes in New Mexico: The Top-Rated Hiking Trails to Visit in 2023
The Land of Enchantment is home to dozens of enchanting hiking trails. In fact, anywhere in the state, you will find some of the best hikes for outdoor lovers, families, and those who want just a short afternoon escape. However, with hundreds of hiking trails in New Mexico to choose from, from short and easy trails to waterfront hikes, it is easy to feel overwhelmed. But, we are here to help. Below are some of the best hikes in New Mexico and each one deserves a spot on your bucket list. Get ready to hit the trails and explore!
Best Hikes in New Mexico
Lace-up those hiking boots and tackle the best trails that New Mexico has to offer. The following trails are some of the most popular and those that we here at Only In Your State and AllTrails users love to recommend.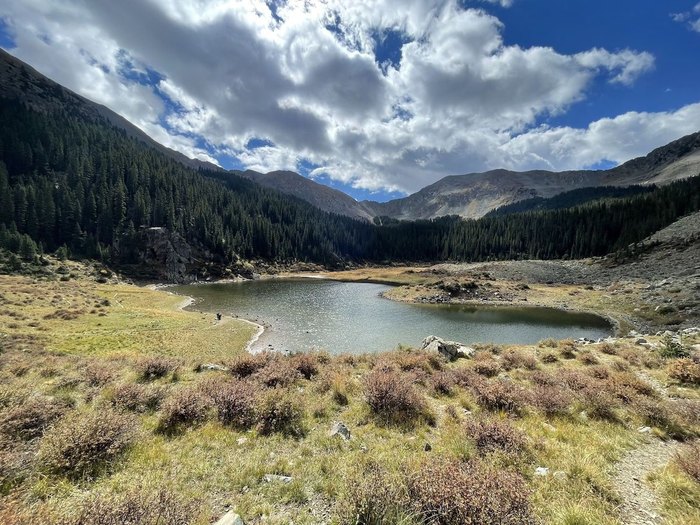 Best Short and Easy Hikes in New Mexico
If you don't have the time or energy to get outside and explore, that's not a problem. There are countless short and easy hikes all around the Land of Enchantment. Some of the best trails, when you are short on time and energy, include the following:
Hardest Hikes In New Mexico
Some of the hardest hikes in New Mexico are going to test you both physically and mentally, but the rewards are well worth the challenge. From mountains to deserts, some of the hardest hikes deserve a spot on your hiking bucket list.
Best Waterfront Hikes In New Mexico
There's nothing quite like hiking right next to the water. These hikes often feature some of the best views and on hot days, the water is the perfect way to cool off and feel refreshed. Whether it is next to the lake, river, stream, waterfall, etc., the best waterfront hikes in New Mexico are the perfect way to spend the day.
Best Winter Hikes In New Mexico
Winter is a magical time to put on those hiking boots and hit the trails. While not all trails are open during this time of year, there are many that are absolutely stunning. In fact, you may find that hiking is your new favorite winter activity.
Best Hikes In Albuquerque, New Mexico
There is plenty to see and do in Albuquerque but when you want to get outdoors, go on a hike. From long-distance treks to short afternoon adventures, there truly is something for everyone in this enchanting capital city.
One of the best ways to explore New Mexico is on a hiking trail. However, before you go, no matter how hard, long, or where the trail may be, make sure you are prepared. To help you out, read our ultimate hiking packing list.
If you have tackled any of the above hiking trails, let us know in the comments, and don't forget to try AllTrails+ For Free for even more incredible hiking trails in the Land of Enchantment.
OnlyInYourState may earn compensation through affiliate links in this article. As an Amazon Associate, we earn from qualifying purchases.
More to Explore
Hiking Trails In New Mexico
Does New Mexico have good hiking trails?
Certainly! One of the benefits of hiking in New Mexico is there are trails for everyone. If you want something challenging, hike through the sand at White Sands National Park or head into the mountains and summit a peak. Short and easy trails are all over the state and are perfect for family adventures. Many of these family-friendly trails even lead to petroglyphs, waterfalls, and vistas. The trails in the Land of Enchantment are truly hard to beat.
What are the best months to hike in New Mexico?
There is no bad time to hike in New Mexico. However, our favorite time of the year to go on a hike is in the spring and autumn months. The summers can be quite hot, particularly in areas with little shade. In the winter, you can experience cold weather and you won't get some of the stunning views that you would during the other seasons of the year. Plus, if you plan a hiking trip during the spring and autumn months, the views are incredible — wildflowers and fall foliage, anyone?
Related Articles
Explore New Mexico