These 10 Iconic Foods In New Jersey Will Have Your Mouth Watering
What food is New Jersey known for? Maine has lobster rolls, Maryland has clam cakes, Iowa has the pork tenderloin; every state has an iconic food or two, but New Jersey has 10. New Jersey food is something special. There are certain foods that just scream Jersey, whether they got they got their start here or were perfected in the state. Almost every New Jerseyan will be familiar with the following dishes. Read on to check them out, and get ready to be hungry after reading!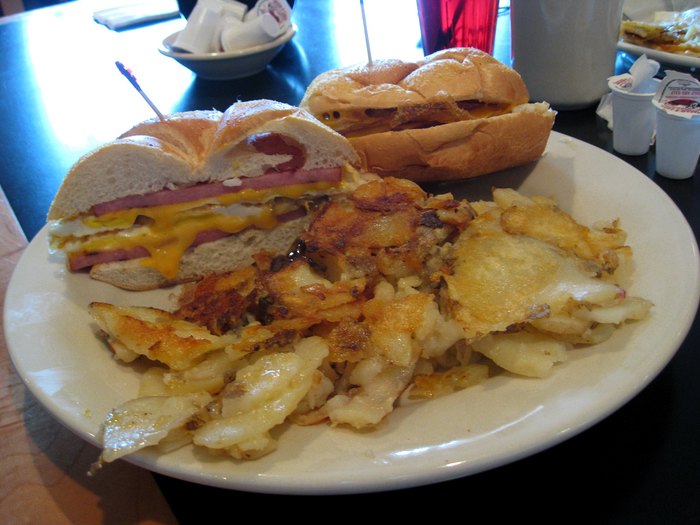 Which of these foods is your favorite? What other popular New Jersey foods would you add to this list? Let me know in the comments.
OnlyInYourState may earn compensation through affiliate links in this article.
New Jersey Food
September 19, 2022
I know that Taylor ham or pork roll is a great big gigantic deal in New Jersey, but I don't really get it. Can you tell me more about it?
Sure! Well, first of all, you may be wondering why it has two names. New Jersey isn't a big state, but it is VERY divided on this important issue!  Here's a post about it so you can learn more: Is It Pork Roll Or Taylor Ham? New Jersey's Great Debate.
Also, why do New Jerseyans even like it? What's so special about this NJ food? 
You still may never understand if you're not from Jersey, but here are 7 Reasons Why John Taylor's Pork Roll Became New Jersey's Most Beloved Food. Hope this helps. But really, New Jerseyans will just keep on eating it, whether you understand it or not. It doesn't matter!
Ok, well then, what about Italian hot dogs? They seem pretty weird and different also. Tell me more.
They are a little odd, but they're SO GOOD. You should try them and make your own choices. Fortunately, perhaps the best spot for Italian hot dogs in New Jersey also ships nationwide! Get your own Italian hot dogs from Jimmy Buff's by mail today! People Love The Hot Dogs From This New Jersey Restaurant So Much, They're Shipped All Over The Country
Finally, what's up with salt water taffy? Who wants something with salt water in it, anyway?
New Jerseyans do! And you will too, once you try it. Here's a great place to go to try it: The Absolutely Whimsical Candy Store In New Jersey, Mrs. Hanna Krause's Homemade Candy Will Make You Feel Like A Kid Again