11 Amazing Flea Markets In New Jersey You Absolutely Have To Visit
There's no better place to hunt for bargains than a flea market (or two or three). Some of the best deals and unique goods can be found at New Jersey flea markets. We've got some pretty great options here in the Garden State, including the following 11 spots, which are easily some of the best New Jersey flea markets. Let's go shopping!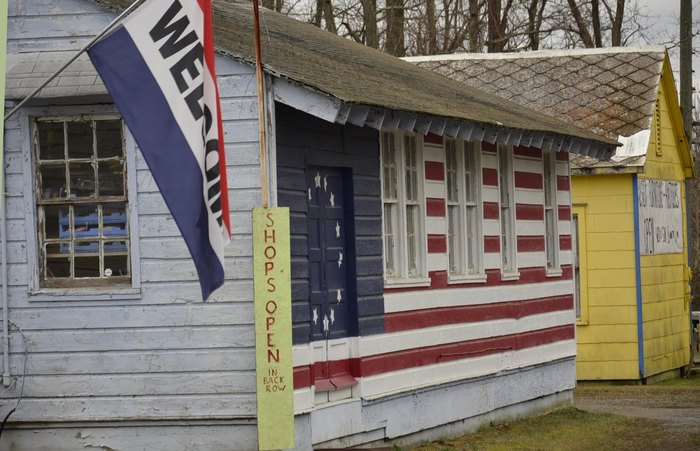 This is just the tip of the iceberg when it comes to New Jersey flea markets. There are tons more. What do you think is the best flea market in New Jersey? Tell us in the comments!
If you like vintage treasures and good deals, you may also want to check out these antique shops in New Jersey.
OnlyInYourState may earn compensation through affiliate links in this article.
Best Flea Markets And Shopping In New Jersey
May 24, 2021
Are there any other New Jersey flea markets that shouldn't be missed?
One of the New Jersey flea markets that shouldn't be missed is Avenel Flea Market. A year-round shopping destination, the flea market is open on Thursday, Saturday, and Sunday. With more than 150 vendors, the Avenel Flea Market boasts an amazing array of merchandise, which includes antiques as well as new and used items. Free parking and no admission are also among the flea market's perks. Another can't-miss shopping destination, the Trenton Punk Rock Flea Market is a punk-inspired flea market that hosts over 200 DIYers and vendors from 21 states. The merchandise selection is varied and includes everything from original art and collectibles to all things vintage and independent clothing lines. Trenton Punk Rock Flea Market is held on select dates throughout the year and typically takes place five times per year in Trenton.
Where else can I go antique shopping in New Jersey?
Antique shopping in New Jersey can be done at Cape May Antique Center. Located in Cape May, the 6,500-square-foot shop hosts 70 vendors. A variety of vendors means a variety of merchandise including coins, new and vintage vinyl, furniture, vintage cameras, music items, military collectibles, and more.
What are the best thrift stores in New Jersey?
One of the best thrift stores in New Jersey includes MYUNIQUE Thrift, a local franchise, that has several locations throughout New Jersey as well as New York. Multiple locales make the shop easily accessible. The incredible inventory, which has been carefully curated and examined for quality, is another. Offering something for everyone, the store's shelves are stocked with everything from standard necessities to rare, hard-to-find items. In addition to being hand-selected and assorted, the merchandise is well organized.