Everyone In New Jersey Should Visit This Unique Flea Market At Least Once
New Jersey has some incredible flea markets (you can check a few out here) but there's a new kid on the block that you can't miss. Flemington Flea got its start in 2018 and will have upcoming dates announced closer to the event. Taking place over multiple venues around the town, it's one of the best flea markets in New Jersey. Read on to discover all there is to love about it!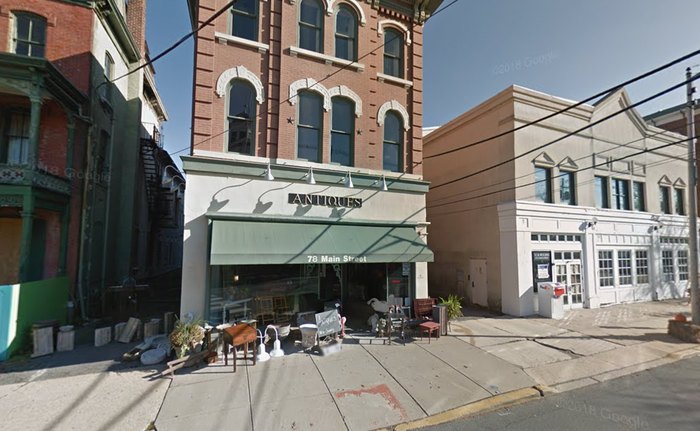 If you're looking for a fun day of shopping, you'll surely want to visit Flemington Flea in Flemington. This fantastic New Jersey flea market is free to attend, though donations will be collected for the Flemington Area Food Pantry, St. Hubert's Dog Rescue and Tabby's Place Cat Rescue. Find home décor, unique gifts, and much more. For more details, check out the organizers' Facebook Page here. For some flea markets in New Jersey to visit during the off-season, check out these year-round events.
OnlyInYourState may earn compensation through affiliate links in this article.
Address: Camp Flemington Antiques, 78 Main St, Flemington, NJ 08822, USA
Address: Stangl Factory, 50 Stangl Rd, Flemington, NJ 08822, USA
Address: Teaberry's Tea Room, 2 Main St, Flemington, NJ 08822, USA
Best Flea Markets In New Jersey
February 23, 2023
Where Can I Find The Largest Flea Markets In New Jersey? 
The Berlin Flea Market is one of the state's oldest, and features both an inside and outside market as well as many unique food stalls. It's open year-round and is home to an acclaimed Amish bakery.
The Columbus Flea Market and Farmer's Market features a massive selection of fresh produce and groceries, along with many vendors selling unique collectibles. It's also home to what might be the best fried chicken in New Jersey.
The Collingwood Flea Market, one of several year-round indoor markets, is known for its massive size - with over five hundred vendors on-site! It's housed in a massive 60,000 square foot building that still often expands into the parking lot during warm weather.
What Are The Most Unique Flea Markets In New Jersey?
The Golden Nugget Antique Flea Market is another long-time mainstay in the Garden State. Open year-round, it's the best place to find vintage collectibles. You'll usually find over two hundred vendors here, and it's been operating since 1967.
The New Egypt Flea Market Village isn't just a flea market - it's an experience. You'll wander through a collection of old-fashioned houses that have been converted into country stores filled with collectibles. Open year-round on Wednesdays and Sundays, it's one of the best spots to find unique items from decades past.