The Water Lantern Festival In New Jersey That's A Night Of Pure Magic
An absolutely enchanting event is coming to New Jersey this autumn and it's something that anyone can enjoy. Bring the whole family for a beautiful night on the water. Find serenity in the flickering lanterns, dancing atop the waves. Picturesque and peaceful, you definitely don't want to miss One World.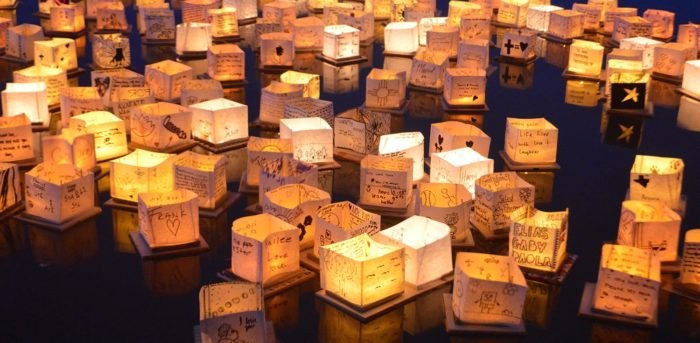 This event will take place on Saturday, October 6th. Snag a ticket for the festival before September 14th and pay $40 for an adult ticket, $14 for a youth ticket (8-14) or $0 for a child (0-7). Prices will go up as the event approaches. The New Jersey Water Lantern Festival can be found at Liberty State Park (1 Audrey Zapp Drive, Jersey City). To learn more or buy tickets, click here. For another magical experience in New Jersey, check out this incredible temple.