The Ultimate Bucket List For Anyone In New Hampshire Who Loves Waterfall Hikes
There's something undeniably appealing about waterfalls. The sound of rushing water, the sight of it sparkling like diamonds on rock, the cool, fresh smell in the air – they're absolutely irresistible. And seeing one is even more rewarding if you've put in a little work to get there – say with a nice hike. Some of the best hikes in New Hampshire, in our humble opinion, all lead to stunning waterfalls. No matter the season, these hikes are perfect for a weekend outing. Consider this your hiking bucket list!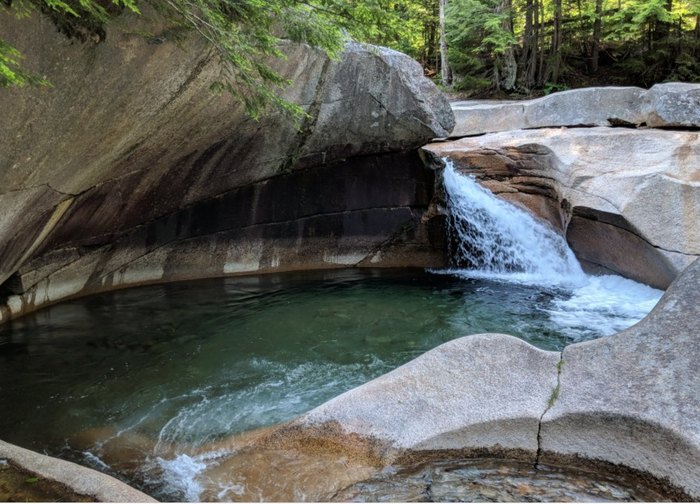 You won't want to miss out on the best hikes in New Hampshire. Let us know which ones you have hiked and your experiences in the comments. We would love to hear your feedback.
Want a hike where you can snack along the way? Check out this wild blueberry hike!
And if you're looking for some kid-friendly hikes around New Hampshire, check out these 10 fun and easy hikes that are each under 5-miles.
OnlyInYourState may earn compensation through affiliate links in this article.
Best hikes in New Hampshire
April 05, 2022
What are the most beautiful hikes in New Hampshire? 
With large areas of expansive wilderness and quaint towns, New Hampshire is the perfect destination for every hiker. Whether you prefer short and easy hikes or long and rewarding treks, you'll find it and more in our great state. There are so many beautiful hikes in New Hampshire and some of our favorites include Mount Lafayette and Franconia Ridge Trail Loop, Mount Willard Trail, Flume Gorge Trail, Mount Major and Brook Trail Loop, and Lonesome Lake Trail. 
What are the best outdoor adventures in New Hampshire?
New Hampshire is a tremendous state for outdoor activities and adventures. You could hike a mountain, explore the wilderness on a mountain bike, and canoe down the Connecticut River. Here's our list of the best outdoor adventures in New Hampshire: 1) Visit Beaver Brook Falls; 2) Hike to the top of Mount Washington; 3) Road trip along the Kancamagus Highway; 4) Check out the lower falls in Albany; 5) Go whale watching on the New Hampshire coastline. 
What are the best road trips in New Hampshire? 
You cannot go wrong on a road trip through the pristine and scenic state of New Hampshire. There are so many lovely little towns and endless state parks and forests to visit. Some of our favorite road trips in New Hampshire include the Kancamagus Scenic Byway, Auto Road up to Mt. Washington, and New Hampshire 153.