There's A Scuba Park Hiding In Nebraska That's Perfect For Your Next Adventure
Scuba diving is an activity that most of us associate with warm, clear, tropical waters. But did you know that there are several great places to dive in Nebraska, too? This one in particular has some of the clearest water in the state and is well known as a top-notch Cornhusker State diving spot.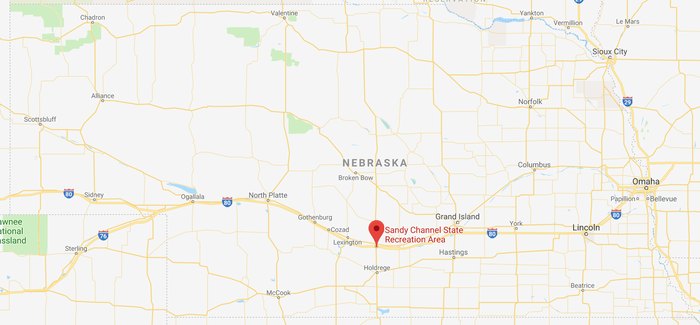 Scuba diving here is an unforgettable experience. This isn't the only place to go diving in Nebraska, but it may just be the most beloved. This video gives an idea of what it's like to explore these waters. (You may want to turn your speakers off for this; there's a high-pitched beep throughout the video).
There are some fascinating secrets hiding at the bottom of these man-made lakes. You'll find several boats, a number of sculptures, a satellite dish, a few platforms, and more fun surprises when you dive at Sandy Channel. The video below shows a few of them.
Divers are cautioned to be careful about kicking up the muddy, sandy lake bottoms; doing so will make these usually-clear waters a lot less fun to dive until they clear up again.
Find Sandy Channel Recreation Area about a mile and a half south of I-80 Exit 257, west of Kearney and east of Lexington.
Have you ever gone scuba diving in this lovely place? We'd love to hear your stories and see your pictures in the comments!
Hungry after your dive? The town of Overton is near Sandy Channel, and one of the most surprisingly wonderful Indian restaurants in the state is hiding there – check it out right here.
OnlyInYourState may earn compensation through affiliate links in this article.