The 18 Best Campgrounds In Nebraska – Top-Rated & Hidden Gems
Discover the natural beauty of Nebraska with our guide to the 18 best campgrounds in the state. From top-rated campgrounds to hidden gems, we'll take you on a journey through diverse landscapes and outdoor adventures. Whether you prefer scenic lakeside spots, serene forest retreats, or unique camping experiences, Nebraska offers it all for nature enthusiasts and outdoor lovers. Join us as we explore the best campgrounds Nebraska has to offer, perfect for your next outdoor getaway!
Best State Park Campgrounds in Nebraska
Explore the best state park campgrounds in Nebraska, where outdoor adventures await. Whether you're into fishing, hiking, or just escaping to nature, these campgrounds offer diverse experiences.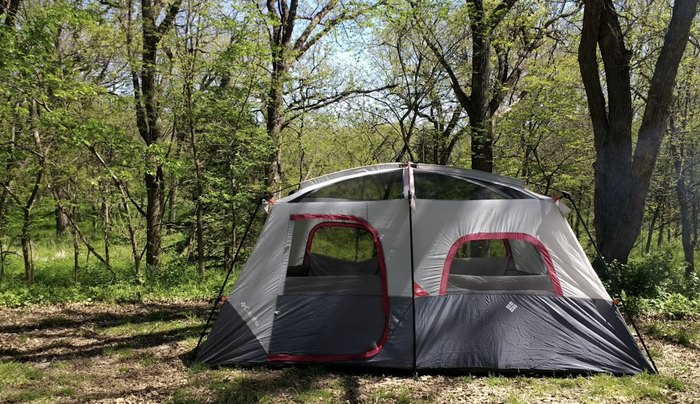 Best Beach Camping in Nebraska
Discover the best beach camping destinations in Nebraska, where sandy shores and serene waters await. From the shores of massive Lake McConaughy to the hidden gems along smaller reservoirs, Nebraska offers a unique blend of picturesque beachfront and outdoor fun. Get ready to set up your tent or RV and experience the soothing sounds of waves, stunning sunsets, and the ultimate beach camping experience in the heart of the Midwest.
Top Glamping in Nebraska
From cozy cabins nestled in the heart of the wilderness to unique geodesic domes and bungalows overlooking picturesque vineyards, these glamping spots have something for everyone. Whether you're seeking a romantic getaway, a family retreat, or a unique escape, these top glamping spots in Nebraska are sure to provide an awesome experience.
Best RV Camping Sites in Nebraska
Discover the best RV sites in Nebraska, where the adventure of the open road meets the comforts of home. Whether you're a seasoned RV enthusiast or embarking on your first RV journey, Nebraska offers a range of campgrounds that cater to all levels of experience. From scenic lakeside locations to family-friendly parks with top-notch amenities, these RV campgrounds ensure a memorable and convenient outdoor experience. Whether you own an RV or prefer to rent one, these sites are your ticket to exploring the beauty of the Cornhusker State with all the comforts of RV living.
Best Primitive Tent Camping in Nebraska
Escape the hustle and bustle of modern life and immerse yourself in the serene beauty of Nebraska's wilderness with the best primitive tent camping experiences. These campgrounds, scattered across the state, offer a back-to-basics approach to camping, where you can truly disconnect from the digital world and connect with nature.
Do you think these are the best camping spots in Nebraska? Let us know – we'd love to hear from you!
Do you go camping often? Are you taking a camping trip and are looking for more spots to explore? Check out this hub of the best places to camp in Nebraska.
OnlyInYourState may earn compensation through affiliate links in this article. As an Amazon Associate, we earn from qualifying purchases.
More to Explore
Best Camping In Nebraska
What are the most popular state parks in Nebraska?
The most popular state parks in Nebraska are:
Agate Fossil Beds National Monument
Homestead National Historical Park
Missouri National Recreational River
Niobrara National Scenic River
Scotts Bluff National Monument
Platte River State Park
Pawnee State Recreation Area
Ponca State Park
What time of year is best for camping in Nebraska?
The ideal camping seasons in Nebraska are late spring (May to June) and early fall (September to October), providing mild weather with less humidity and fewer mosquitoes compared to peak summer.
Where can I find secluded campgrounds in Nebraska?
The best secluded campgrounds in Nebraska are:
Oglala National Grassland
Lake Minatare State Recreation Area
Twin Lakes State Wildlife Management Area
Steer Creek Campground
Whitetail Campground
Related Articles
Explore Nebraska
Featured Addresses