Virginia City Is Allegedly One Of Montana's Most Haunted Small Towns
There's a lot to love about Virginia City. Not only is it one of Montana's oldest mining towns – and a living ghost town, at that – but it's an absolutely delightful destination. Of course, a town with this much history is sure to have some rumors of paranormal activity… and as it turns out, quite a few Montanans have experienced the unexplainable at Virginia City, Montana's most notorious ghost town.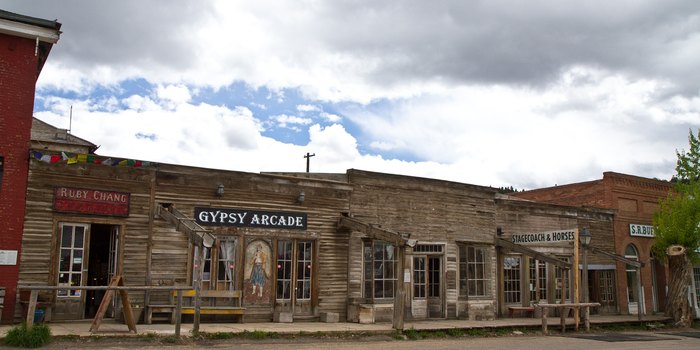 Ghost town or not, Virginia City is a delightful place to visit in Montana. And while you're in the area, spend some time at Bannack State Park, a delightfully historic (and yes, a bit spooky) day trip in Montana!
Address: Virginia City, MT 59729, USA
Virginia City ghost town
August 31, 2022
Is Virginia City the only ghost town in Montana?
Certainly not! Virginia City might be the state's most notorious ghost town, but it's by no means the only ghost town in Montana. Nevada City is another haunting locale to visit; it's Montana's liveliest ghost town and a delight of a place to visit. Nevada City, Montana, was destined to become yet another casualty of the Gold Rush, until an ambitious family restored it between 1945 and 1978. Today, the entire town of Nevada City is a living history museum, and it's a place that really comes alive during the summer months. Montana City is the most vivacious and wholly alive ghost town in the country, and it's a must-visit for all curious history buffs.
For those looking for a real, live history lesson about the Gold Rush, check out Bannack State Park. This Montana ghost town is a National Historic Landmark and the site of the state's first major gold discovery on July 28, 1862. This event set off an epic gold rush that caused Bannack's population to boom to over 3,000 by 1863. But as the value of gold declined, so too did Bannack's burgeoning population. Today, over 50 buildings line Main Street; their historic log and frame structures reference Montana's formative years, giving visitors an authentic Old West experience.
Address: Virginia City, MT 59729, USA