The Hitchhiker Of Black Horse Lake Is One Of Montana's Most Mysterious Urban Legends
In a state as large as Montana (and with such a rich history), there are bound to be some strange happenings and unsolved mysteries. And the Treasure State certainly isn't without some crazy urban legends – such as the phantom hitchhiker of Black Horse Lake. An especially baffling urban legend, the phantom hitchhiker is said to haunt Cascade County, near the city of Great Falls. If you grew up in the area, you may have heard the story of Black Horse Lake and its notoriously mysterious hitchhiker. It's one of the best lakes in Montana, but the hitchhiker is the star in the urban legends that surround this place.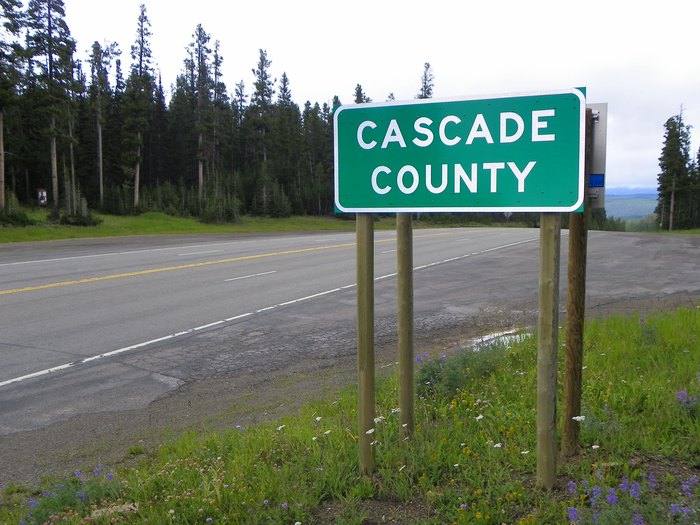 Have you ever heard of the phantom hitchhiker of Black Horse Lake? Ever been to Black Horse Lake? If so, have you seen the phantom hitchhiker for yourself? Share your spooky story with us!
The hitchhiker of Black Horse Lake isn't the only urban legend associated with the state. There are actually several others, including these Montana urban legends, which are sure to keep you up at night.
OnlyInYourState may earn compensation through affiliate links in this article.
More to Explore
The Phantom Hitchhiker Of Black Horse Lake
What are the most haunted places in Montana?
There are several notoriously haunted places in Montana and the Dumas Hotel in Butte is one of them. The famous haunt opened as a brothel in 1890, so it's got a long and colorful history. It wasn't just the brothel that attracted unsavory characters to the area, though. The Dumas also served as the entrance to Venus Alley–Butte's red light district, a notoriously dangerous area that was no stranger to crime. Boasting a past filled with crime and suffering, it should come as no surprise that the historic structure is allegedly haunted. Over the years, a phantom woman has been seen descending the stairs of the Dumas Hotel.
Are there any ghost towns in Montana?
Just like any other state, Montana has its fair share of ghost towns. One of the most popular ghost towns in Montana is Virginia City. As if frozen in time, the town is filled with well-preserved buildings from the past. In the 1960s, Virginia City was designated a National Historic Landmark District. Its historic appeal isn't the only thing that brings visitors to the deserted town, though. There's also the fact that it's purportedly haunted. Stories of the supernatural surround Virginia City. One of the most oft-repeated tales involves a black-robed figure roaming the streets of the town – and that's in addition to unexplained noises and smells, which are typically experienced near the Bonanza Inn. Some attribute the inexplicable happenings to Sister Irene, a nun who once worked at the Sisters of Charity Hospital, which used to occupy the building that now serves as the Bonanza Inn.
Related Articles
Featured Addresses

Black Horse Lake, Montana 59404, USA